Advent Food & Clothing Drive
Drop-off in Before School in Student Parking Lot from 7:15 - 8:15 am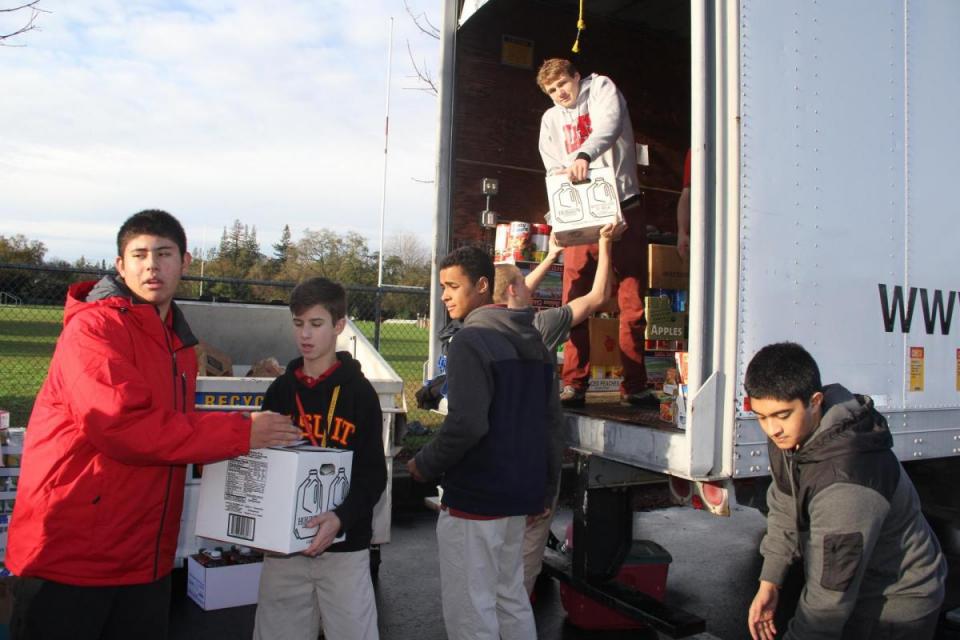 Operation Cratchit
(Organized by JHS Student Council – Office of Student Activities)
Benefitting the Stanford Settlement as they assemble Christmas baskets for our neighbors who are in need. Jesuit High School has been supporting the Stanford Settlement Operation Cratchit Christmas Food Drive since 1963. It is one of our longest-standing traditions at Jesuit High School.
The entire Jesuit community is invited to get involved.
What is needed?
Canned food (fruits, vegetables, soups, etc.) Many grocery stores sell these in packs of 8-12, prepackaged in cardboard or shrink-wrap—very effective.
Cash donations are accepted and encouraged.
Checks made out to Jesuit HS are always welcome. These funds go to round out the larder and purchase turkeys, hams, and roasts.
No glass containers
No home-canned items (Jams, jellies, pickles, relish, etc.)
No bags of oranges, apples, or fresh fruit
Kino Drive
(Organized by Office of Service & Justice)
The Kino Border Initiative, a collaborative work of 6 Catholic groups, including Jesuits West, promotes humane, just, workable migration between the U.S. and Mexico. The items collected will be distributed through Kino to the migrants they serve at the U.S./Mexico border.
What is needed?
Men's Jeans (sizes 28-32)
Winter wear & Jackets
Tennis shoes (sizes 6-8)
Medium men's shirts