Class of 2022 Grad Night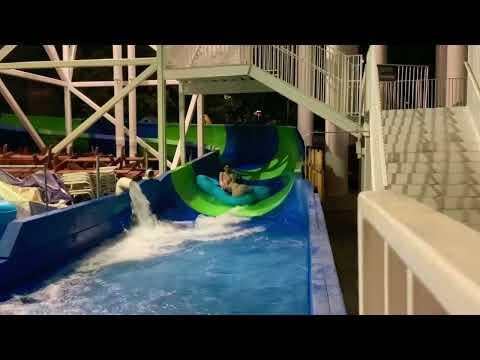 Tickets on sale now until May 19
Download the Full Waiver Packet - includes Behavior Agreement and both Waivers (minors and 18+, please select the waiver that applies to student) Please print, sign, and turn in Behavior Agreement and Waiver on May 19 to the Dean's Office. Any graduate who has not turned in his forms will not be admitted to the event.
Event details
Are you ready to join us for your Class of 2022 Sober Grad Night at Golfland Sunsplash?
The Loyola Guild of Jesuit High School is excited to host the Class of 2022 Sober Grad Night! Grad Night will take place at Golfland Sunsplash in Roseville on Saturday, May 21, 2022, from 10:30 p.m. to 3:00 a.m. Last year's event was a huge success. We have once again secured exclusive use of the facility for our Jesuit Seniors!
A fun-filled evening is planned with access to most of the theme park attractions – The Wave Pool, Riptide, Zoomerang, 2 Black Holes, Stealth and Vortex Slides, Mini Golf, Laser Tag, Unlimited Arcade Games & The Fastcar Raceway. The graduates will enjoy In-N-Out upon arrival, with snacks and drinks throughout the evening. There will also be an all-you-can-eat pizza hour and Krispy Kreme donuts upon departure. All seniors will be entered in a raffle filled with fun prizes and we have a guest DJ who is back by popular demand.
The Loyola Guild looks forward to honoring the Class of 2022. This evening is guaranteed to be a blast celebrating their accomplishments and JHS brotherhood!
Tickets will be on sale until May 19. Don't miss out on this fun event!! We had nearly 100% participation of our seniors last year, and hope to do it again this year.
Parents and teachers: if you are interested in volunteering or chaperoning, please check VIP's HelperHelper.