Amanda Smith
Director of Counseling Services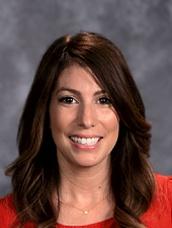 Counselor Caseload (by last name):
| | |
| --- | --- |
| 9th | Acosta – G. Brown |
| 10th | Aboui Mehrizi – Brown |
| 11th | Adams – Carroll |
| 12th | Hall – Jones |
This is my ninth year working in the Counseling Department at Jesuit High School and have held the Director of Counseling Services position since 2017. I earned my BA in Liberal Studies from Sacramento State with the intent of teaching in the elementary schools. Many years later, I found a home among the wonderful faculty and staff at Jesuit and was inspired to go back to school. I began my Masters in Educational Counseling and earned my PPS Credential in 2016. I absolutely love working at Jesuit and being a part of this school community. I am truly fortunate to be able to continue working with students in this role and look forward to an exciting year.
BA Liberal Studies – CSU Sacramento, 2005
MS Educational Counseling – National University, 2016
2012