"Lessons & Carols Advent Prayer Service"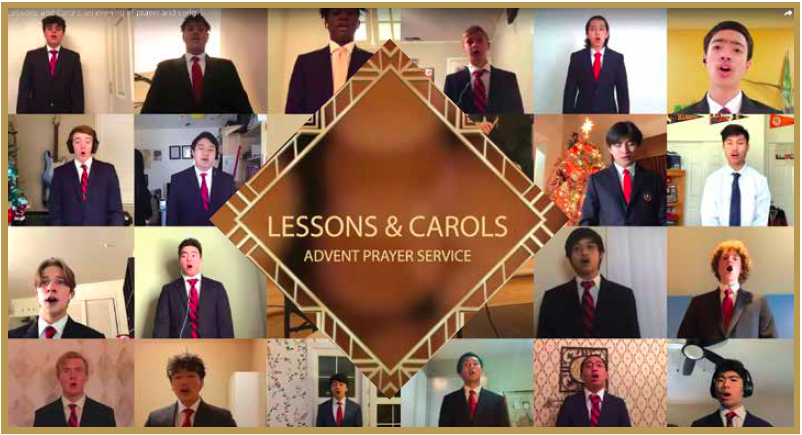 In the spirit of Advent and the Christmas season, and in spite of the challenges that COVID-19 brought, Jesuit was very pleased to present its 12th Annual "Lessons and Carols." Though the event changed from the traditional live service in the Jeffrey '80 and Elizabeth Phelan Chapel of the North American Martyrs, the Jesuit Chamber Singers and Jesuit Drama provided an evening of inspirational prayer and song in celebration of the season. Fr. John McGarry, S.J., also brought a message of hope through this now-familiar digital format. Ed Trafton '84, Rex Rallanka '96 and Leah Heine, Chair of the Visual and Performing Arts Department, directed this memorable holiday performance.
As Ms. Heine said in her opening remarks, "We hope the words and music you're about to hear remind you of the gift that Advent brings: a chance to slow down, reflect, and think about what's important this time of year, a chance to once again welcome the miracle of Christmas."
Watch 'Lessons and Carols" anytime on the Related Contents link.