"The Person God is Calling Me to Be"
Sophomore Retreat Update from Campus Ministry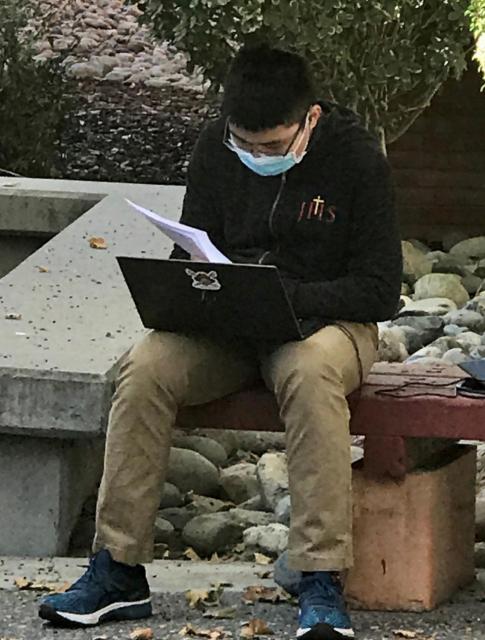 Our hard-working Senior Retreat Team (SRT) celebrated the season by leading twelve Sophomore Retreats during first semester, one for each section of Sophomore Theology. Our Sophomores were challenged to intentionally discern "The Person God is Calling Me to Be" and develop a personal mission statement for their lives.
"It's the most wonderful time of the year!"
In Campus Ministry, that means it's Retreat Season!
The retreat experience included individual reflection followed by SRT-led small group breakout conversations on values, passions, goals, purpose, and the role our faith plays in our discerning our calling. The Seniors shared stories of their own sense of mission as well as challenges to living as "men for and with others." Together we were inspired by a faith-and-values exploration message from Fr. Aaron Engebretson, S.J., and a story of his own life-calling and a sending forth blessing from Fr. John McGarry, S.J., President of Jesuit High School.
In the book of Isaiah we hear, "I have called you by name, you are mine." We hold our Sophomores in our prayers as they continue to discover their gifts and their calling, emboldened by the assurance of faith and the belief that their lives have deep value and purpose.