2022 Freshman Retreat built community, sustained tradition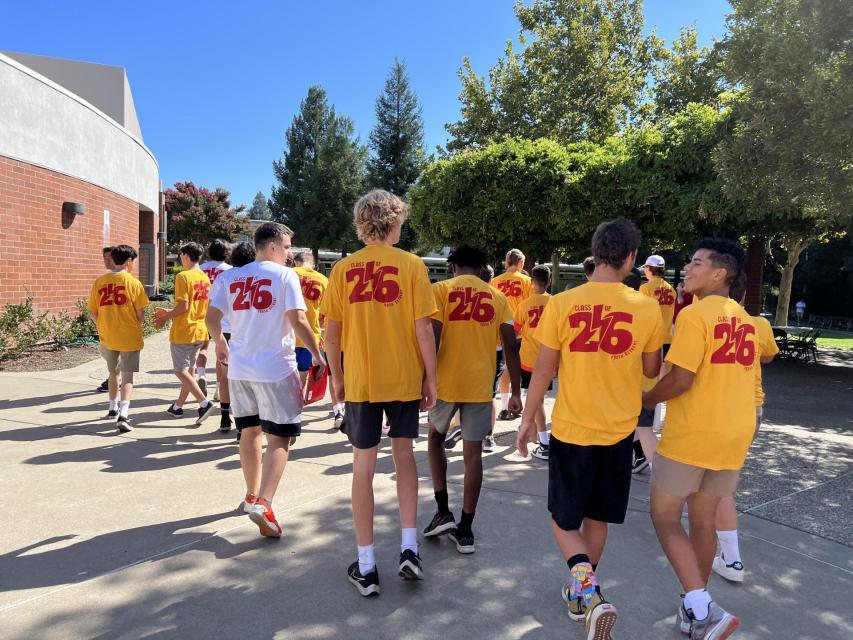 Jesuit High School Sacramento's Freshman Retreat is an event that every Jesuit freshman attends to make their transition to high school smoother while inspiring a sense of brotherhood among their class.
This year's Freshman Retreat served to create the same atmosphere and sense of brotherhood that the retreat is known for creating.
For Ben Ryan '26, the environment that the retreat provided helped to reinforce the idea of brotherhood amongst himself and his peers.
"It really emphasized how close the school is, and how the brotherhood part of Jesuit isn't just a facade or something that they just say," Ben said.
The main coordinator for the event, Director of Campus Ministry Mr. Paul LeBoeuf, thought the event went well and achieved its goal.
"Big Brothers did a really good job," Mr. LeBoeuf said. "We were trying to make the Freshman Retreat a little more fun, just like a day of fun, and I think it was that."
The Freshman Retreat was an impactful experience for everyone involved, from students to big brothers to parents. Ben Brott '23, a Big Brother who transferred to Jesuit as a junior and never experienced a freshman retreat himself, remembers a moment he considers most impactful.
"My favorite part of the retreat was probably the parent student discussion because I feel like we got some very good answers from both sides," Ben said. "We actually had a couple start crying because they were so moved by their son's acceptance into this school and not just getting accepted into Jesuit but also socially accepted."