2022 valedictorian and salutatorian contribute to Jesuit community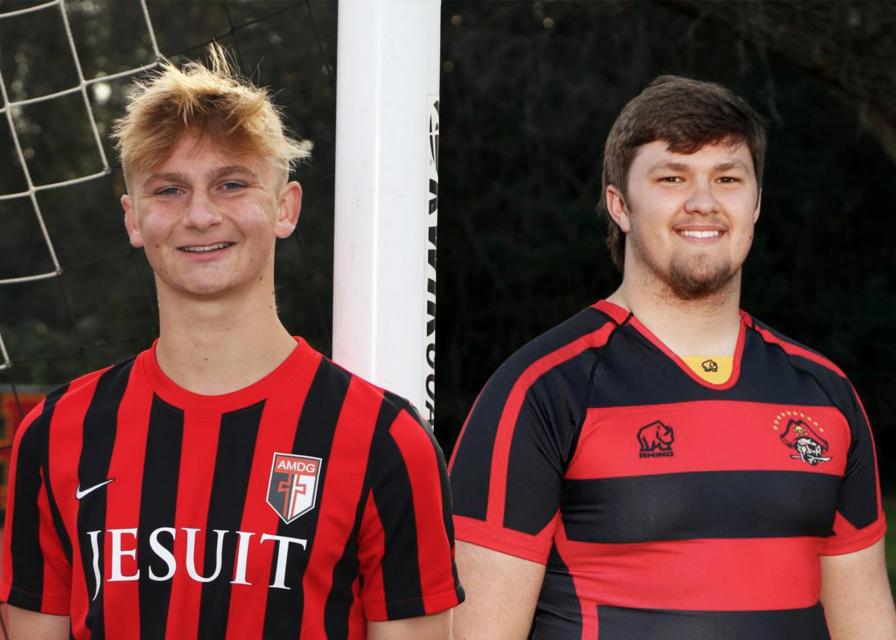 On April 13, Jesuit High School Sacramento announced that Matthew Mellas class of 2022's valedictorian and that J.P. Leatherby '22 will serve as the salutatorian. These leaders of the senior class received these honors not just for their stellar academics, but also for their involvement in the Jesuit community.

Matthew Mellas is known for many things: being an accomplished varsity soccer player, cellist, National Merit Scholarship Finalist, president of Jesuit's Chapter of the National Honors Society, and even the president of the Ski & Snowboard Club. But, he says that being valedictorian is still a great honor.
"It feels great," Matthew said. "I feel very grateful, I feel honored. I worked hard, and I got to it."
One of Matthew's good friends, Braden King '22, was excited to hear the news. He described Matthew as not just having good grades but also as being a solid part of the Jesuit community and a great friend to have.
"Matthew is one of the most supportive people I know and he's always been there for me when I needed it the most," Braden said. "As for the Jesuit community, he's involved in everything and he's willing to offer help to this community in any way he can."
Salutatorian J.P. Leatherby was also very involved in co curricular activities as well as in the spiritual life on campus. J.P.'s faith life and work in campus ministry is especially responsible for this honor.
"Salutatorian, as in the award itself, is given to someone who exemplifies [or represents the] faith of the senior class," J.P. said. "For me, I have always been super involved in campus ministry. So, I have served at all of the masses, I have been on the Senior Retreat Team. I have just been helping out since freshman year as much as I could."
One overarching theme that J.P. and Matthew recognized was the importance of not seeking awards, but genuinely getting involved in the community.
"I don't think that the valedictorian award is something that you should aim for or strive for," Matthew said. "I think that it's more important to focus on what you're passionate about and develop those passions. For me, that happened to lead to where I am right now."
"Just get involved," J.P. said. "Get involved in campus ministry, get involved in Liturgy Workshop, Choir, as much as you can."
Both of these exemplary seniors deserve a standing ovation, which they will receive at this year's graduation ceremony on May 21. They will graduate with the rest of the Jesuit High School's Class of 2022 as shining examples of both academic achievement and spiritual growth.