Celebrating Latinx and Hispanic Heritage Month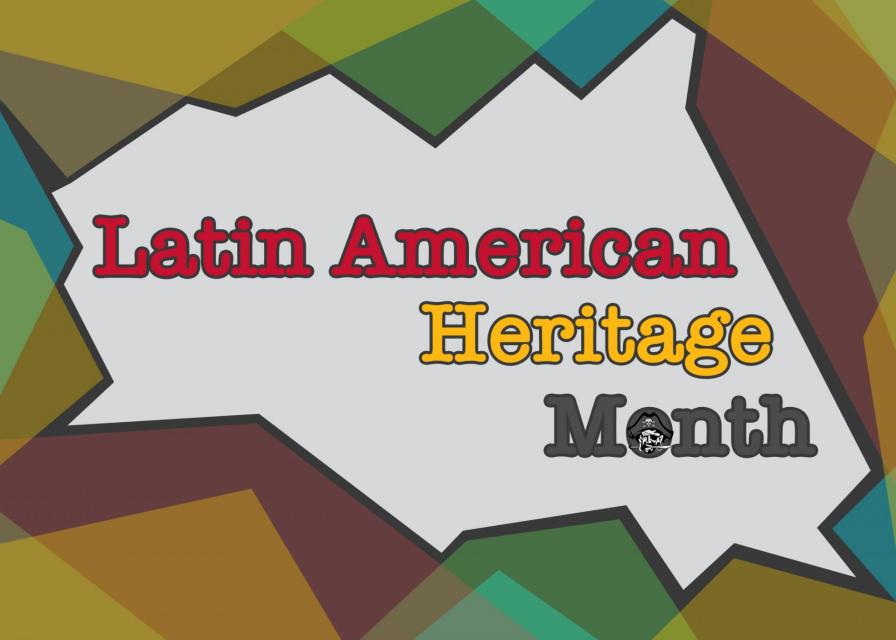 Beginning in 1968, Latinx and Hispanic Heritage Month is a month dedicated to recognizing and celebrating the history, achievements, and culture of Hispanic people and the impact they have had on the culture of the United States. The month is celebrated each year beginning on Sept. 15 and ending on Oct. 15.
During the month, Latinx and Hispanic students and teachers from Jesuit High School Sacramento answered and explained what the month means to them, who some of their Latinx role models are, and why they believe it is important to celebrate the month.
Spanish Teacher and World Languages Department Chair Mrs. Teresa Herrera explains how over time Latinx culture has become more recognized.
"It's something that was in the kinda background as I was growing up, but today I am so encouraged because it has kind of come to the forefront," Mrs. Herrera said. "I'll be watching TV and it'll pop up on mainstream media outlets, and they'll say 'come support these Latinx businesses,' 'there's going to be a festival celebrating this.' There is an awareness and a consciousness that I had not seen when I was growing up."
For Alonso Lee '22 the celebration of this month is a great way to become more educated in the culture and to understand the complexity and distinct parts of the culture.
"It's really a time for me and for basically everyone here at Jesuit just to become more educated and more understanding of the different parts of the culture," Alonso said.
Latinx and Hispanic culture is extremely diverse, and there was a shared sentiment of the importance to realize that there are so many different parts of the culture.
"It's always going to be difficult to represent every single component or every single culture that is under the heading of Latinx/Hispanic because what you have to understand is Latinx and Hispanic culture is incredibly diverse because it represents 21 Spanish speaking countries," Mrs. Herrera said. "Among those countries there is far too much to represent in just one month."
Mrs. Herrera highlights what Latinx and Hispanic culture bring and how it contributes to American culture.
"I think our culture gives America vibrancy," Mrs. Herrera said. "It reinforces what our American culture is, a diverse mosaic of cultures that make us stronger, that give us so much richness in our culture that it just represents who we are as Americans."
The impact of Latinx and Hispanic people can be felt and noticed all around the U.S. There are many Hispanic role models, such as Cesar Chavez, Dolores Huerta, Sandra Cisneros, Jennifer Lopez, and Lionel Messi are just a few of the Hispanic role models that people look up to.
One of Marcelo Murguia-Sarin's '23 role models is Sylvia Mendez because of the work she has done for the Hispanic community.
"Sylvia Mendez, an American civil rights activist and nurse who was at the center of the court case Mendez v. Westminster, in which a federal court ruled in the mid-1940s that the school segregation of Hispanic children was unconstitutional."
Latin Americans have done a lot of work and have done many things to incite some change. Marcelo also believes that it is truly important to highlight the many people and traditions of Latin Americans.
"As a Hispanic I think it is important to celebrate this month to honor the names that are trailblazers and traditions that we celebrate throughout the year," Marcelo said. "An example of a famous Latin American name is Cesar Chavez. It would also be wrong and disrespectful if this month wasn't a thing."
The contributions of the Latinx community is very significant. Mrs. Herrera is happy to be able to see the representation of her people and it is important to have that recognition.
"As a Latina, seeing yourself in those terms, seeing yourself in that public celebration is refreshing, it's exciting, it makes me feel 'I am being recognized, my people are being recognized,'" Mrs. Herrera said.
With the improvements in representation and living out culture, Alonso tries to share his culture with his friends in different ways and takes them to different places and events.
"I always try to bring out different kinds of friends to different kinds of Latin American events, whether it's just a friendly soccer match or an actual Chicano festival," Alonso said.
Mrs. Herrera is happy to be a part of a community that is open to and aware of what the month means.
"I'm so proud to be a part of a community that is embracing," Mrs. Herrera said. "That the Jesuit High School community is embracing, again the consciousness of this month."
The contributions of the Latinx and Hispanic community are far too many to celebrate in just one month, so it is important to continue to be conscious and understand the history behind the culture and its contributions in the U.S. and their own countries even after the end of the month.