Jesuit defeats rival Christian Brothers at 51st Holy Bowl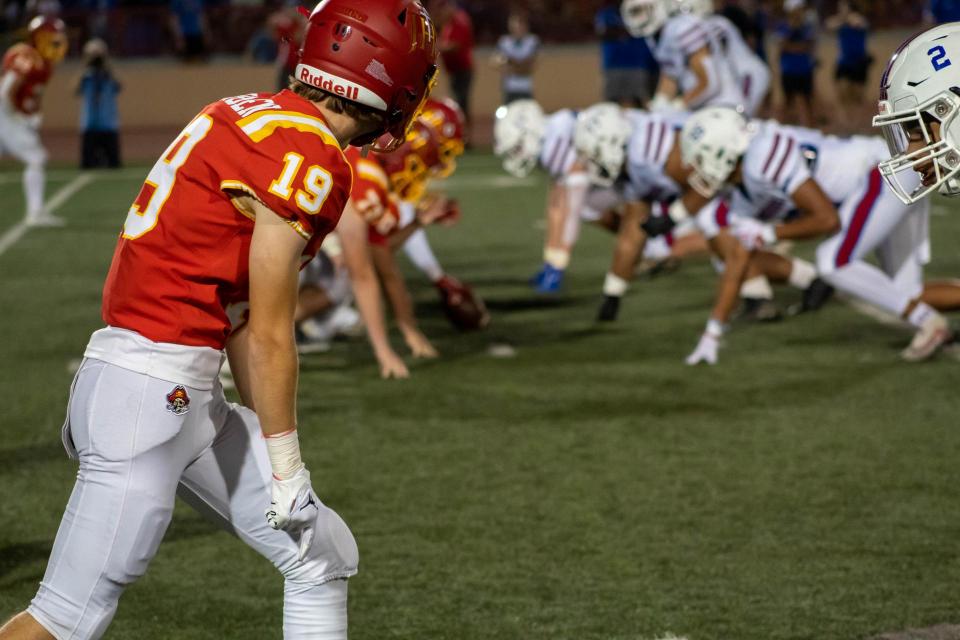 On Saturday, Sept. 10, during the 51st annual Holy Bowl, Jesuit High School Sacramento's varsity football team defeated cross-town rival Christian Brothers High School 21-7.
Jesuit quickly asserted themselves late in the first quarter with a touchdown to start off the scoring. By the fourth quarter, the Marauders were firmly in the lead.
"It was a tough game," said Head Coach Marlon Blanton. "It was a tough, competitive game. We fought, they fought, and we came out victorious. Proud of the way our guys played; we made too many mistakes and if we eliminate our mistakes I think our team is going to be really good. But anytime you win the Holy Bowl it's a great win."
Running back Jagger Shaddix '23 contributed one touchdown and 17 yards on six carries. He praised the team's defense while noting the need to play better.
"I'm happy we got the win, but we could've played a lot better," Jagger said. "We have a lot to work on, but I felt like we played really good defense, so I'm glad we got the win."
Coach Blanton echoed Jagger's thoughts, highlighting the areas the team needs to improve.
"Committing less turnovers, securing the ball, get better in the passing game, and just getting better on the o-line," Coach Blanton said. "Things that we know how to do and we didn't do them well in the execution department, but we'll get better."
On Saturday, Sept. 17, Jesuit will host the Sheldon High School Huskies, which will be both teams' first league game of the season. To beat SHS, Jagger believes Jesuit needs to focus on the game plan.
"Sheldon's a lot better [compared to CB], so we just need to get locked in," Jagger said. "I wouldn't say it's just confidence, but just knowing what we need to do to beat Sheldon is what's important right now."