Jesuit football remains undefeated in league play with win against Franklin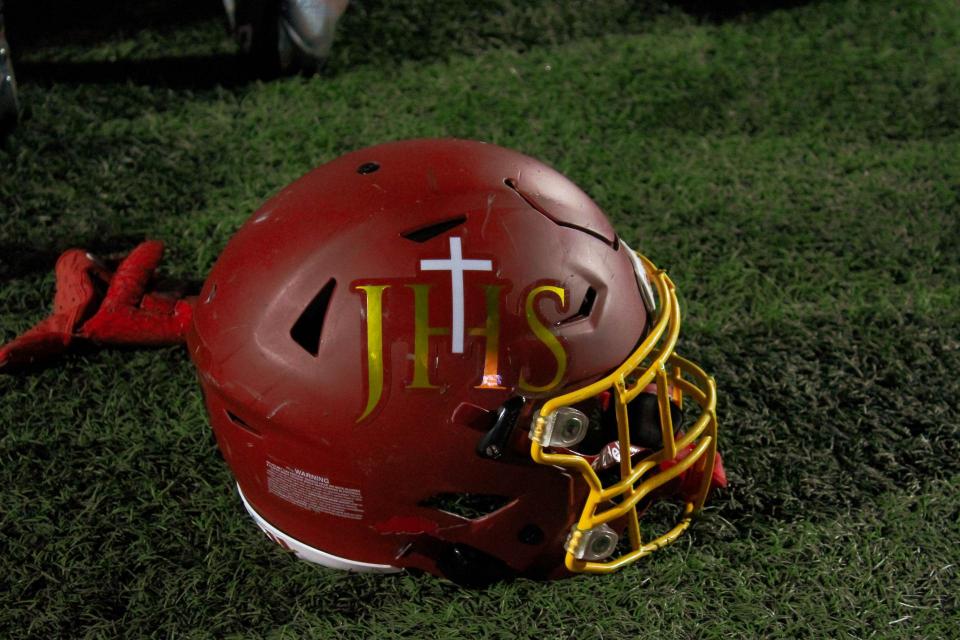 On Saturday, Oct. 8, the varsity football team of Jesuit High School Sacramento won a home game against Franklin High School. The final score was 62-7, which boosts Jesuit's overall record to 6-1 while also maintaining an undefeated record in the Delta League (3-0).
Running back Anthony Seibles '23 had five carries for 33 yards and scored a touchdown. He believes a key factor in the victory was the team fully implementing the game plan from the start.
"We worked well together and we executed our game plan," Anthony said. "[What] we were doing in practice, we actually executed that on the field and got everyone involved."
Assistant Coach Jonathan Isaac understands that Jesuit needs to improve their discipline.
"We had a lot of penalties in the first half; we need to clean that up," Coach Isaac said. "So discipline would probably be one of the biggest take-aways from Saturday's game."
Running back and linebacker Tatum Pappas '23 felt great about the team's commanding win and views the victory as a good response after a tough loss to Clayton Valley High School last week.
"We played way better than the week before, against Clayton Valley," Tatum said. "Against Franklin, we just had a lot more effort, and we were just flying around the field, and we were a lot more enthusiastic."
Jesuit looks to continue a great season with a win against Cosumnes Oaks High School on Friday, Oct. 14. If you are near Cosumnes Oaks, and like watching the great Jesuit Marauders play, stop by at 7:15 p.m.