Jesuit overpowers Davis to advance in San Joaquin playoffs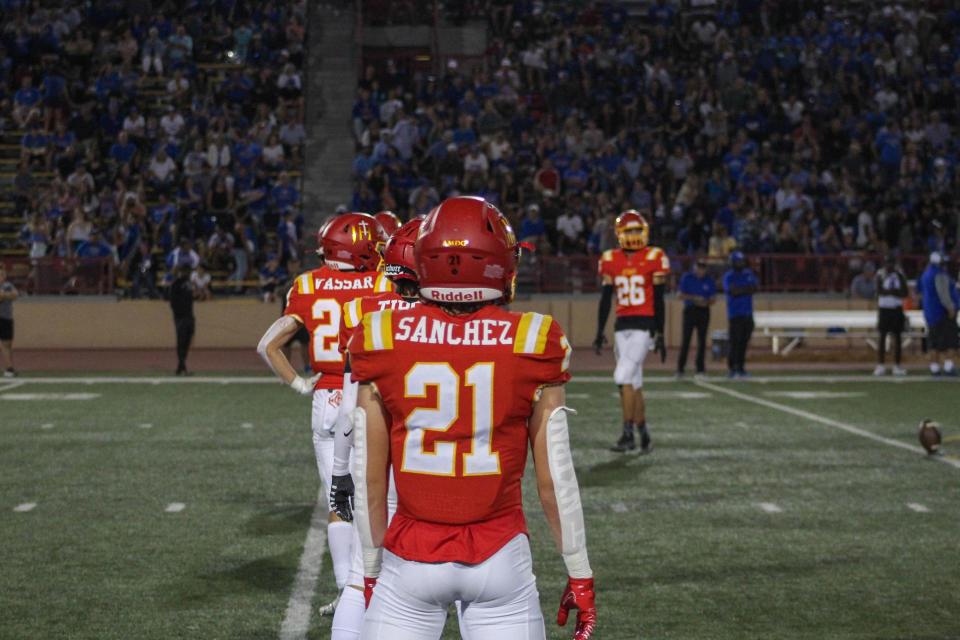 The Jesuit High School Sacramento varsity football team defeated the Davis Senior High School Blue Devils in a 35-0 blowout.
The team had a very strong win and look to continue their success in the 2022 CIF Sac-Joaquin Section Football Playoffs, with their first game on Saturday, Nov. 5 against Joseph A. Gregori High School.
Going into the game, running back Jagger Shaddix '23 believed the team would win against DSHS if all the players followed the tasks given to them.
"I felt like we were going to win against Davis; I didn't think we were going to have a problem with them," Jagger said. "We just needed to follow our assignments and we did, and we ended up winning so that was good."
Wide receiver Trenton Dewar '23 was glad to see his entire team get to play, but also sees that the team still has much to improve on.
"I am glad that we got all of our guys in, and I am pretty pleased with how we play," Trenton said. "Of course effort and execution need to be better, but there is always something you can improve on."
According to Assistant Coach Jonathan Isaac, Jesuit will need to be locked in to combat the Jaguars' relentless playing style.
"They're a tough football team, so congratulations to them for making the playoffs," Coach Isaac said. "They run hard; they play good defense. They're pretty balanced, one of the most balanced teams we've seen in a few weeks, so we're going to have to be assignment-oriented as a football team this Saturday."
Trenton also sees JAGHS as a consistently challenging opponent and knows they're going to be a hard team to beat.
"They are always a tough opponent, but they are in the playoffs for a reason," Trenton Said.
You can catch the Jesuit Marauders take on the Gregori Jaguars at home on November 5th. Kick off is at 2 p.m.