Jesuit prepares for an exciting Holy Bowl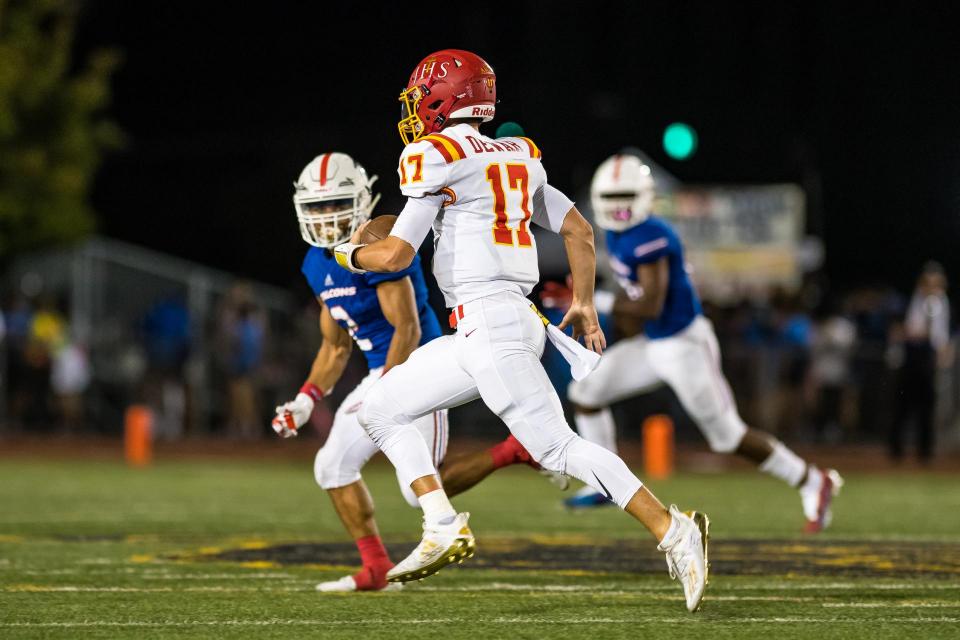 The 53rd annual Holy Bowl is this Saturday, Sept. 10, at Sacramento City College's Hughes Stadium. After last year's lopsided 44-0 victory against Christian Brothers High School, Jesuit High School Sacramento is ready for another great game.
The Executive Council has been planning rallies and events to raise hype for the match and the varsity football team is more focused than ever on a victory against CB and the season ahead.
Though the week of Sept. 5 has brought record heat waves all across the United States and especially in Sacramento, the Executive Council will still be able to host the Holy Bowl Night Rally, which happens this Friday at 7p.m. in the Father Barry Gym.
Executive Council Vice President Charles Sander '23 is excited about the Holy Bowl rally and getting students to participate in the Holy Bowl festivities.
"We have a huge rally planned for Friday!" Charles said. "At the rally, we will show this year's Holy Bowl video, play tug-of-war and some other hype games, introduce the football team, and watch a performance from St. Francis' dance team. It was a blast last year, and this year is going to be even better."
There will be many opportunities for student involvement and spirit before the game, but what Holy Bowl really comes down to is Jesuit's football team. Varsity starting quarterback Trenton Dewar '23 is ready for a good game against Christian Brothers and excited for a challenge.
"It's pretty fun [to be playing Christian Brothers again]," Trenton said. "They have a pretty good team, so I am super excited to play against them."
Last year's winning squad graduated many players, but the returning players offer a good mixture of experience and given this year's team a lot of strengths.
"Our strength is definitely our [defensive] line, [offensive] line, our running backs are super, super good too," Trenton said. "We have two really strong running backs."
Football Coach Jonathan Isaac is optimistic about the team's chances as well, but he realizes that there are definite points for improvement during the 2022-2023 season.
"The season has been good on paper, we are 2-0 right now," Coach Isaac said. "Two wins is good, against two quality opponents. There are still a lot of things to clean up, nothing is perfect, which is good because we are always striving to improve."
Holy Bowl is an important game and a staple of the Jesuit High School community. but, nevertheless, Trenton Dewar and the rest of the football team remain focused on the big picture of improving throughout the season.
"[Our] main goal is to win the section final," Trenton said. "That's the main goal; it's the only thing we're keeping our eyes focused on."