Jesuit Sacramento Seniors Gather Together for Spirit Activity at Haggin Oaks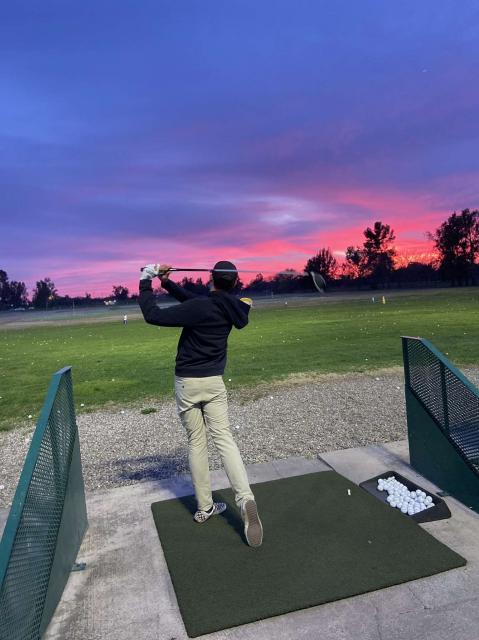 From 4:30-7:30 p.m. on March 2, Jesuit High School Sacramento held an open driving range session for the Senior Class at Haggin Oaks Golf Complex.
Recently, Spirit Activities have been a big part of bringing the Jesuit community together. This activity was no exception. While hitting golf balls, seniors also had the ability to converse and have time to relax with their fellow peers.
According to Gabe De La Torre '21, the event was a huge success and it brought back the feeling of being a high schooler.
"The event turned out very successful, everyone was together talking and having fun," Gabe said. "It felt like a regular relaxed event that everyday high schoolers would do for fun in normal times."
While achieving a normal feeling for high schoolers, a member of Jesuit's Varsity Golf team, Jack Deaner '21, found it fun to finally get a chance to talk to other seniors about their future ahead.
"I found that the event provided the seniors with a time to step back and enjoy the time we still have at Jesuit," Jack said. "A lot of us talked about where we wanted to go to college and what we were majoring in. It was a bittersweet moment because we all were optimistic about the future, yet our time together [is] starting [to] close."
With senior year coming to an end, seniors have had a very uneventful year with COVID-19 erasing any plans for the school year. With the golf event, seniors were able to experience normal social interactions.
"I found that all of the guys really enjoyed their time together and [the event] brought back some normalcy to our senior year," Jack said.
With only a few months left of school, there are many more activities being planned. With each event giving students the opportunity to see peers while doing fun activities, you won't want to miss any of them. Be sure to check your email to not miss any of these events.