Jesuit wins in the first round of the CIF-SJS playoffs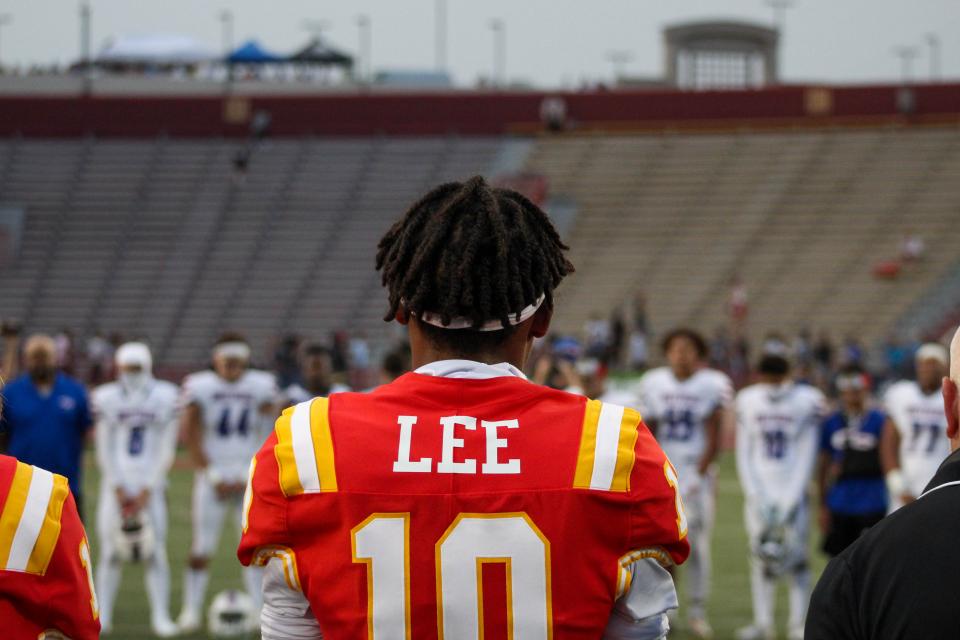 In the first round of the section playoffs, the Jesuit High School Sacramento varsity basketball team faced off against Monterey Trail High School on Wednesday, Feb. 15. The Marauders were able to secure the 67-65 win with a last second tip-in layup by Reid Jones '23.
Forward Andrej Stojakovic '23 recalls the winning play with less than two seconds left in the game.
"We got a good shot when Cole shot it," Andrej said. "It didn't go in and Reid was at the right place at the right time; the ball fell in his hands and he made the shot to win the game."
Guard Nat Brown '24 emphasizes the significance of the win by painting a picture of the game's intense and physical play.
"Overall, it was kind of a scrappy game, like our shots weren't falling," Nat said. "So we had to find a way to win when we weren't shooting perfectly. So we really did a good job in that sense of just finding a way to win."
Nat goes on to explain how the Marauders were able to focus and capitalize on the opponent's mistakes as the game progressed.
"I think, especially in the second half, our defense picked up," Nat said. "So not letting them score and then also rebounding to not let them get second chance points. So limiting their possessions and really making the most out of our possessions […] and getting extra possessions off of offensive rebounds. We did all of that stuff really well."
Having won in the first round, the Marauders are now advancing to the quarter finals in a game against Capital Christian High School tonight, Feb. 17.
Andrej laid out a simple game plan for the Marauders to continue their winning streak going into this game.
"I think we just need to stay composed and play our brand of basketball and don't let them catch us off guard; at the end of the day, we just need to be overly prepared," Andrej said.
Nat thinks the team learned what they needed to learn against MTHS to prepare them for the game against CCHS
"Obviously the playoffs have more pressure, and [MTHS] was a close game, so we'll definitely be more ready for Capital [Christian] because we already know the feel," said Nat. "We've already been in a tough game so it's going to give us momentum going into the Capital Christian game."
With their first playoff win of the 2022-23 season under their belt, the Marauders are entering the quarter final round with coolness and confidence in hopes to deepen their playoff run in a potentially historic year. The Marauders will take on Capital Christian today at 7:00pm.