Jesuit works to make freshman transition smooth despite COVID-19 challenges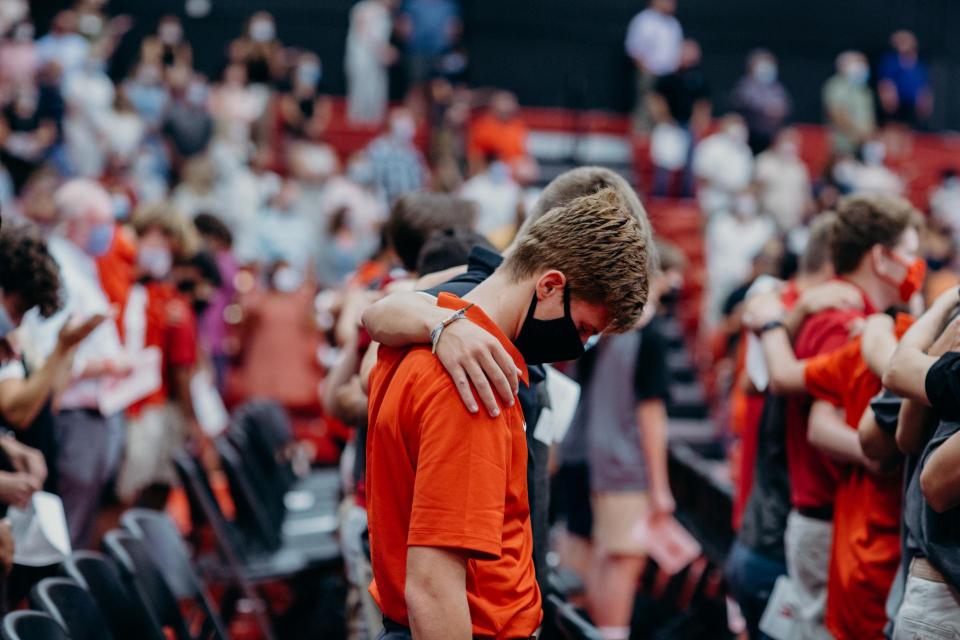 Making the transition from middle school to high school has always been an integral part of a student's growth. Jesuit High School Sacramento goes to great lengths to make this transition for freshmen as easy as possible.
Coming off of a year that saw a global pandemic limit campus and community life, Dean LaRoddric Theodule is looking to improve and reinvigorate the campus, starting with the freshmen. Dean Theodule explains how the Freshman Retreat was an integral part of the freshmen's development at Jesuit.
"I think our campus ministry department, big brothers, and all the hands around campus, teachers, staff members, and the administration did a phenomenal job of mending the freshmen retreat to work within the restrictions that we have to work within to give an authentic experience of what freshman retreat typically is," Dean Theodule said. "Given the circumstances, I think the experience was one that helped the freshman bond, helped them to hopefully feel welcomed to the Jesuit community, and helped them to learn a little bit more about the Jesuit community and learn a little more about each other and sort of what makes Jesuit a special place. So from that perspective I think it was a huge success."
For A.J. Makarczyk '25, the feeling of brotherhood gave him inspiration during his first months of high school.
"I really wanted to come here," A.J. said. "But honestly what I really thought [was Jesuit] was going to be one of those schools where people say it's a brotherhood and just blow it off. But in reality, this place is really friendly."
Peter Palko '25 also attests to Jesuit's friendly environment, especially when regarding the social aspect.
"The year's been going good so far," Peter said. "None of my sports that I'm going to do have started yet, but the atmosphere's been really great and I made a lot of new friends."
According to Dean Theodule, the mission of a seamless and meaningful adjustment process will depend on creating a welcoming and nurturing environment for students.
"We're working extremely hard to provide an opportunity for school to be a safe place for all of our students to learn and grow and at the end of the day, to be the best version of themselves," Dean Theodule said. "So buy into it, don't fight against it, don't work against it, buy into it and it can do really great things for you."
The world around us changes and adapts to the obstacles that COVID-19 continues to present. With that being said, Jesuit will continue to provide a well-rounded and inviting high school experience for the freshmen class.