Jesuit's water polo team is confident heading into the season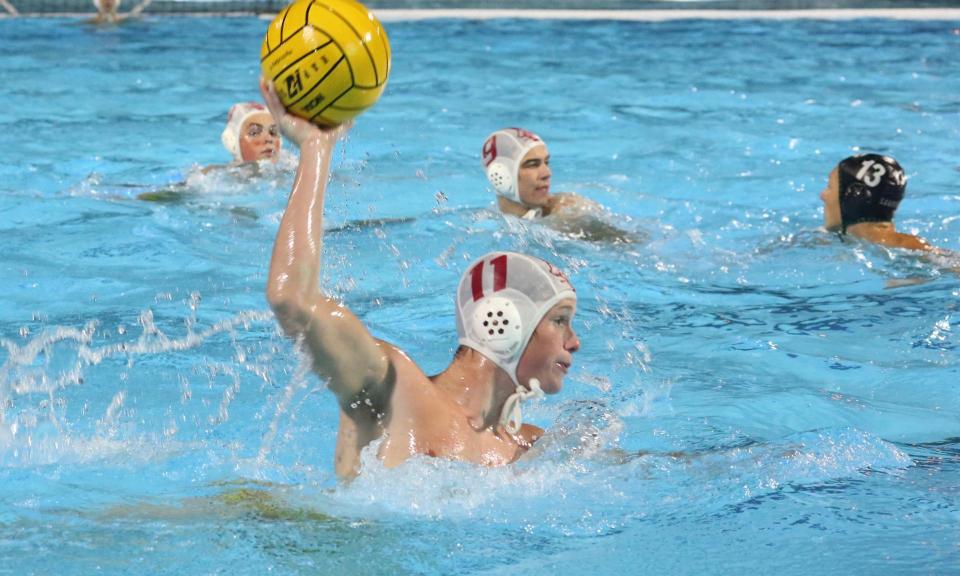 The Jesuit High School Sacramento varsity water polo team starts its season on Sept. 3, 2022, with a round robin tournament in San Jose, California. With most of their top players returning, the team is confident they can make a deeper playoff run and get over the hump to win this year's Section title.
John Paul Chapman '23, one of their leading upperclassmen, shares his expectations for the upcoming season, specifically focusing on the postseason and building on the previous year's successes.
"I am hoping we win sections in Oct.-Nov. time and go to Norcal's and Regionals and win that as well," John said. "Team-wise, this is the first time we got a lot of new players; it is their first year playing varsity, so it will be fun to make a new team environment and get those guys ready to play."
To achieve these goals, Keegan Moore '23 recognizes that the team will need to develop chemistry with each other.
"I think we need to play together more and more," Keegan said. "This group as a whole has not really ever played together, so we just have to keep getting time and practicing and playing better."
John believes that the team needs to be locked in for every game in order to succeed.
"Water polo is a team sport, so teamwork is very key," John said. "We need to have good communication, and we need to be focused on winning every game."
Keegan recalls events from last season and how they can motivate the team to victory with effort and hard work.
"Our section finals last year will be a big motivator," Keegan said. "So that one's still weighing pretty heavy in our minds. We feel like we shouldn't have lost that game, but Rocklin just out-played us that night, so we're going to work hard towards being able to beat them again this season."
John hopes to find redemption in the postseason and improve upon last season's successes.
"I think we'll do great," John said. "We had an amazing season last season making the sections and making the regional championships as well. Unfortunately, we couldn't win either of those but this year is kind of like our revenge tour. We're pumped to get back there and win those tough games."