Kairos 151 initiates the Kairos season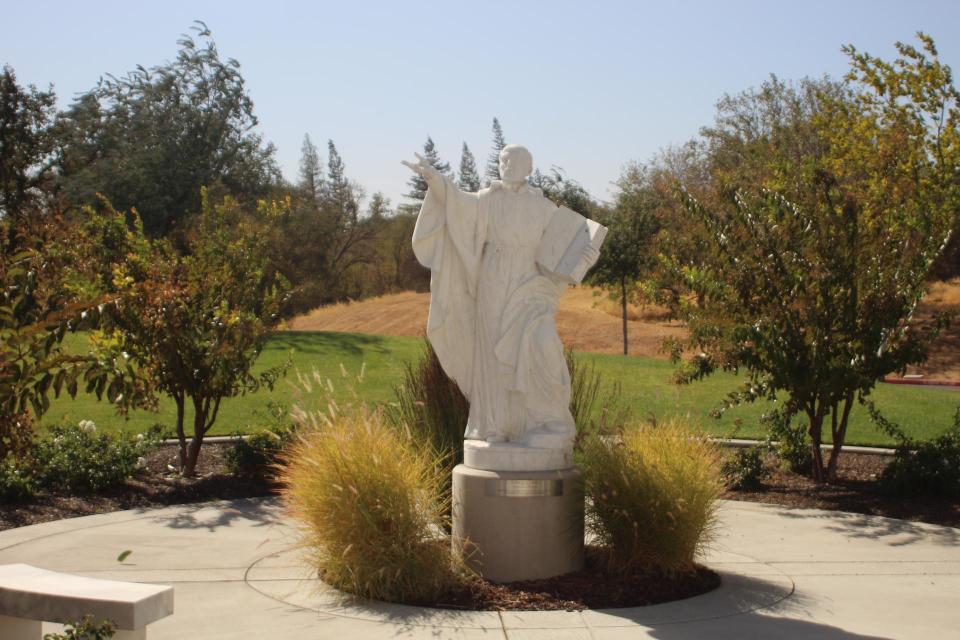 Jesuit High School Sacramento seniors are currently preparing to take part in Kairos 151, a traditional spiritual retreat held multiple times throughout the school year.
The goal of Kairos is to bring together the seniors in a continuation of building the Brotherhood while also allowing each student the opportunity to explore their own personal relationship with God.
Kairos 151 is taking place on Oct. 12-15 at Our Lady of the Sierras, a retreat center in the Sierra Foothills located in Applegate, California. Due to COVID-19, the May 2021 Kairos, Kairos 150, had to move to Christ the King Retreat Center, instead of the usual location at Applegate.
With Jesuit back in-person, Kairos will allow seniors to experience an event that is core to Jesuit life. This retreat is something faculty and students look forward to as seniors begin the next phase of their life journey.
William Lee '22 who attended Kairos 150, says he formed deeper relationships with himself and his classmates.
"Kairos gave me an opportunity to know myself better as well as form meaningful relationships with people I never would have expected," William said.
Father Perry Petrich S.J. explained the purpose and expectations for students participating in Kairos 151.
"A Jesuit student on Kairos should expect an encounter with God through the other people in his life," Fr. Petrich said. "However that pans out, the special relationship with a Jesuit student's brother Marauders provides a unique opportunity for reflection and affirmation off campus."
Kairos can provide an opportunity for a deep inward look for students to reflect upon their relationships with God, family, and friends. Director of Campus Ministry Mr. Paul LeBoeuf encourages students to partake in a future Kairos.
"Students should go because it is an opportunity to reflect, and often people do not get the time to be able to sit back and reflect on how their life is going," Mr. LeBoeuf said.
As Kairos 151 inches closer, seniors anxiously await this important event that will further their connection to God and strengthen their relationship with fellow classmates and friends.