Lights, camera, action! Movie night pops off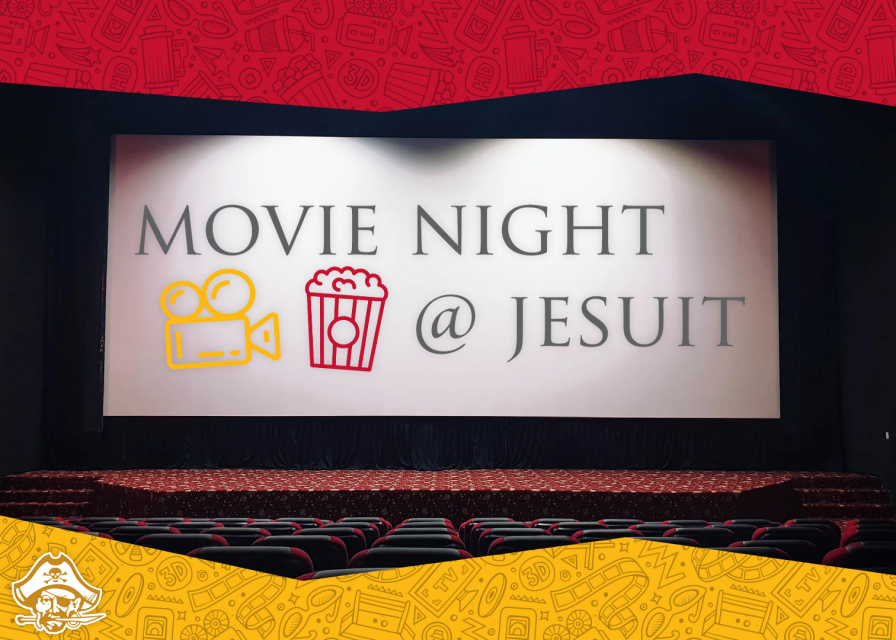 On Saturday, Jan. 28, Jesuit High School Sacramento invited Jesuit and St. Francis High School students to attend Movie Night, where "Top Gun: Maverick" was shown, with plenty of snacks, and time to hang out with friends.

Student Body President Jake Swanson '23 helped plan this successful event.
"We met with the St. Francis [Student Body Officer] (SBO) student council over the summer and talked about different events that we'd both put on for our two communities to bring people together," Jake said. "We wanted to do [our Movie Night] a little differently than St. Francis' because theirs was outside; it was more open, more games, less about the movie. We couldn't be outside because of the winter, so we talked a lot about how to move it inside and how it would look different."
Senior Jared Elder '23 attended the movie night and had a chance to meet a variety of people.
"There were a lot of juniors and sophomores at the event," Jared said. "This allowed me to grow my relationships with other people and make new friends."
Student Council's original goal for this event was to bring the Jesuit and St. Francis communities together to grow friendships and have a good time. Student Activities Director Mr. Peter Ferrari thinks they succeeded in their goal.
"The goal is to bring students together for a fun, safe, inclusive event," Mr. Ferrari said. "I think we did do that. I like this event because maybe it's a little bit easier to go to than a dance, maybe a little bit less intimidating for some students."
If you want Jesuit to continue hosting events like Movie Night, or you want to share your own ideas that could bring the Jesuit community together, Mr. Ferrari encourages you to talk with the student council.
"Just show up and if you want our community to be stronger, more vibrant, [it] starts by you showing up," Mr. Ferrari said. "If you want to help plan events like this or we're not doing an event that you want, talk to your Student Council representatives and the guys in your class who are on student council."
Jake believes that the event was a huge success, and that it helped strengthen student friendships as well as form new ones.
"Our goal always for events like these is to bring our community together, to give them the space to enjoy each other's company," Jake said. "They build friendships and branch out, and that's really what I enjoy. I enjoy the specific Movie Night. I enjoy watching everyone having fun and moving the chairs around to create their own circles; you could see people branching out and creating their own friendships. It was really nice."