Mr. Eddie Ralph lights up the mathematics department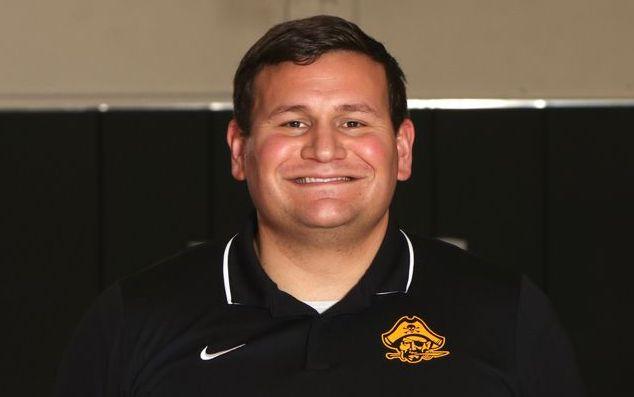 Junior varsity basketball Coach, Algebra 1, and AP Statistics teacher Mr. Eddie Ralph has been coaching at Jesuit High School Sacramento for three years, but this is his first year as a teacher on campus.
While this is his first year teaching at Jesuit, Mr. Ralph is not new to the classroom, having taught math at Cristo Rey High School.
"Prior to working here, I did a year of long-term subbing at two different elementary schools," Mr. Ralph said. "Then I went to Cristo Rey High School. In the last three years, I was teaching math at Cristo Rey."
Mr. Ralph was excited to continue his teaching journey at Jesuit, looking forward to where this path would take him.
"I felt like it was a really exciting pathway for what I can do in life. I really enjoyed making that move," Mr. Ralph said.
Mr. Ralph is passionate about his life as a teacher and the importance of mathematics to Jesuit students.
"I always felt math was fun; I enjoyed it as a student," Mr. Ralph said. "I hope to bring a little bit more appreciation of math [to my students]."
Nicholas Lyons '23, one of the students in Mr. Ralph's AP Statistics class, enjoys how Mr. Ralph nourishes his curiosity and helps him learn.
"He's taught me a lot about statistics," Nicholas said. "I'm really interested in statistics. He makes it fun. It's a positive learning environment."
Expanding outside of academics, Mr. Ralph's goal is to try and make every Jesuit student's day a little bit better.
"I think the biggest thing for me is just hoping that I can hopefully make your day better in some way," Mr. Ralph said. "So, if I can lend a smile or a joke or just a 'hey how are you?' That's my goal every day, is just to make sure that you know there are people here for you that can help out."
Mr. Ralph helps students like Aldrin Celaj '23 deepen their understanding.
"I think of him as a good teacher that explains concepts clearly as well as provides useful examples that actually help our understanding," Aldrin said. "He creates an environment that heavily encourages student participation."
Nicholas is grateful for Mr. Ralph's patient temperament which allows for a better experience in class.
"He creates a positive environment," Nicholas said. "He's respectful, and open to everyone's answers. He doesn't get mad at you when you get a wrong answer."
Mr. Ralph's contagious optimism has already had a positive effect on his students, helping them nurture their passion for mathematics.