Opinion: Struggles of Growing Up Black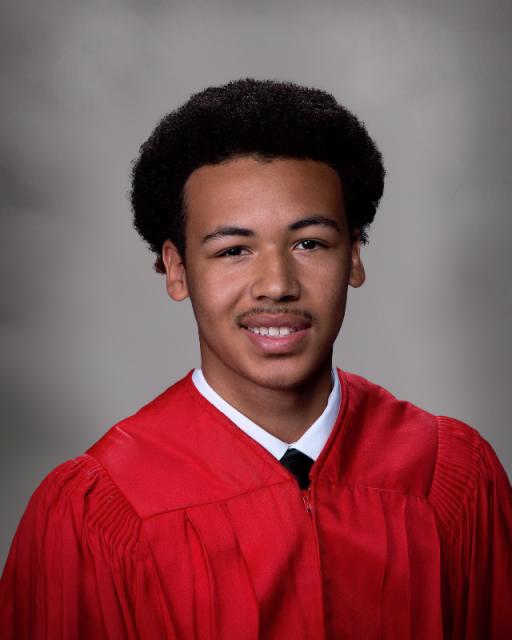 Growing up as a young Black man trying to navigate this world is hard. From a young age, I was taught survival skills that I will have to live with for the rest of my life.

Skills like knowing how to act when being pulled over, knowing how to deal with racism in a way so that I don't get myself in trouble, and knowing how to carry myself uncomfortably in order to get more opportunities in life.
One conversation that many Black kids have with their fathers that has always stuck with me is the conversation about being pulled over by the police.
When I was only seven years old and after my father was pulled over by a police officer because the officer had "a suspicion" my dad didn't buy the car that he was driving, my father felt compelled to sit me down to tell me how to survive these interactions.
In that conversation I learned to always have all of my driver's information in a place where it is easy to reach so that I can hand it to the officer in such a way that he won't think I am reaching for a weapon. I was taught to keep both of my hands on the steering wheel at all times in plain sight and to speak to the officer with respect.
Despite having conversations like this at the age of seven, racism had never really impacted me until I saw — for the first time — the n-word written on the wall of a bathroom stall in the Garnier men's room during my freshman year.
Before Jesuit, I only hung out with people who shared the same or similar skin color as me, and at the time, we saw no problem with us using the n-word with each other as a greeting. But when I felt the negative impact that word had on me, when I saw it on that wall, I saw how the word dehumanizes me and Black people in general.
As a young Black man, being called an n-word is demoralizing because of the word's negative history. As poet Maya Angelou once said, "The n-word was created to divest people of their humanity." So it should be easy to see why a white person saying the n-word is hurtful to me and others even if "you don't mean to be racist."
As a young Black man, I am thankful for the experiences that Jesuit has provided me both good and bad. I have learned to be respectful to everyone regardless of their opinions of me and others. Through the negative interactions, I have learned how to navigate through our nation that still to this day hasn't completely let go of its racist ways. Though experiences of racism are hurtful, I now know I can keep my dignity despite derogatory words or actions that another person of low character can throw my way.
Note from the Dean's Office: If you experience any kind of harassment, bullying, or discrimination by a member of the Jesuit High School community, please report the incident to the Dean's Office, your counselor, or any other trusted adult at Jesuit so that the school administration can support you and follow-up to appropriately address your concern.