Opinion: Upcoming Grammys has potential to be historic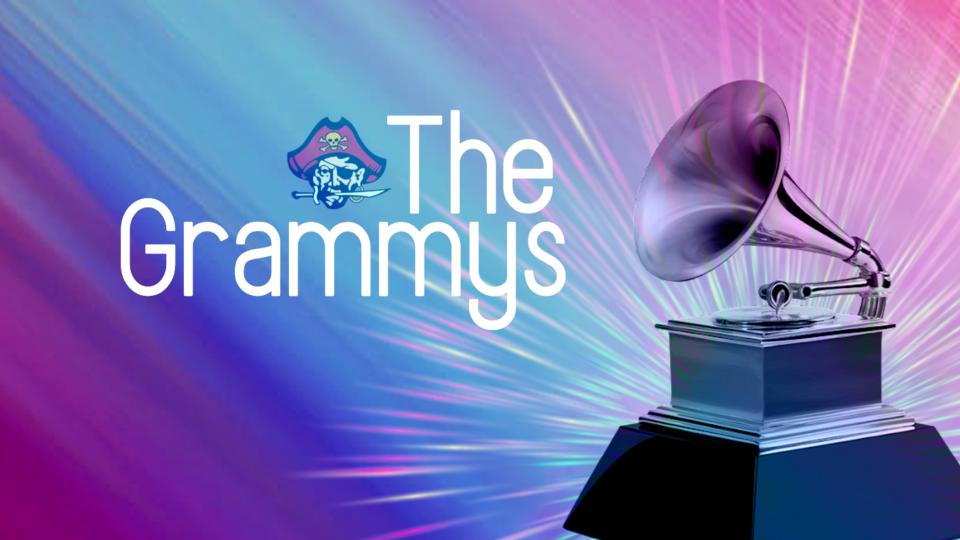 This year provided millions of people with new songs and special albums that deserve to be recognized. This coming Sunday, April 3, is the 64th Annual Grammy Awards, a night that celebrates the music industry and all the art that singers and musicians have created in the past year.
This prestigious event, hosted by Trevor Noah, will feature performances by H.E.R., Billie Eilish, Lil Nas X, and more as the show returns with a live in-person audience for the first time since COVID-19.
John Batiste, an American cross-genre musician, has been nominated for 11 Grammys, making him the most nominated artist for this year's awards show. As for first-time nominees, this year's new roster includes The Kid Laroi, Selena Gomez, and Silk Sonic.
Olivia Rodrigo, another first-time nominee, has been nominated for an astounding seven Grammys, making her one of the most nominated female artists for 2022 alongside Billie Eilish with seven nominations, and H.E.R. and Doja Cat both with eight Grammy nominations.
Taylor Swift, currently nominated for two Grammys this year, has made history as the first female to win Album of the Year three times in a row. Her album Evermore is nominated once again for this award, and winning will place her as the first female with four consecutive wins alongside male engineers Tom Coyne, Serban Ghenea, and John Hanes.
One of the biggest disappointments to many is the absence of Adele in the 2022 Grammy nominations. After returning six years later with her newest album 30, her song "Easy on Me" had 24 million global streams in 24 hours and 84.9 million streams in one week alone, breaking the record for the most streamed song in a single day on Spotify along with the record for the most streamed song in a single week. Even with setting new records, Adele was still not nominated for any Grammy awards this year.
Awards and Some Expectations:
One of the most anticipated music awards, Album of the Year, has 10 nominated albums including Donda by Kanye West, Justin Beiber's Justice, Happier Than Ever by Billie Eilish, Sour by Olivia Rodrigo, Evermore by Taylor Swift, and H.E.R.'s Back Of My Mind. I think each album has a good chance of winning, but Olivia's Sour being the most streamed album of 2021 with over 2.69 billion streams puts her above every nomination statistic-wise.
Song of the Year, another exciting award being presented to an experienced songwriter, has given 10 diverse songs the opportunity to win the award. Brandi Carlile's "Right On Time," "Montero (Call Me By Your Name)" by Lil Nas X, and Billie Eilish's song "Happier Than Ever" have all been nominated among other popular songs. Personally, I expect Billie Eilish's song from her new LP to win because it was only released last July and has already reached the top 300 most streamed songs of all time.
Another honorable award, Record of the Year, is specifically awarded to outstanding producer(s) or recording engineer(s) rather than the artist themselves. This award has nominated once again the team who helped make "Happier Than Ever" by Billie Eilish, "drivers license" by Olivia Rodrigo, and Justin Bieber's "Peaches" along with fewer nominated songs like "Leave The Door Open" by Silk Sonic and "Kiss me More" by Doja Cat featuring SZA.
If Billie Eilish's song wins Record of the Year, she could be another female artist to make history at the 64th Annual Grammys. She would not only be the first person ever to win in this category three times in a row, but she would also be the first female artist and second artist overall, alongside Paul Simon, to win this award three times in general.
New to this year's awards show is the Best Global Music Performance category. All of the five nominees, two of which are female, originate from Africa and Asia. "Mohabbat" by Arooj Aftab, "Do Yourself" by Angelique Kidjo and Burna Boy, Femi Kuti's "Pà Pá Pà," "Blewu" by Yo-Yo Ma and Angelique Kidjo, and finally "Essence" by Wizkid featuring Tems are all nominated for this award, and it will definitely be exciting to find out who will be the first global artist to win this award.
Best Música Urbana Album is another new category for this year's Grammys. This new award aims to celebrate well-known albums, especially those from Latin singers. This year's nominees include Kali Uchis and her album "Sin Miedo (del Amor y Otros Demonios)," "KG0516" by KAROL G, J Balvin and his new album "JOSE," "EL ÚLTIMO TOUR DEL MUNDO" by Bad Bunny, and last but not least Rauw Alejandro's "Afrodisíaco."
If you're interested in celebrating a year of music and new upcoming artists, tune in to watch the Grammys on April 3 at 5 p.m. on CBS and streaming services like Hulu+ and Paramount+.