To properly say farewell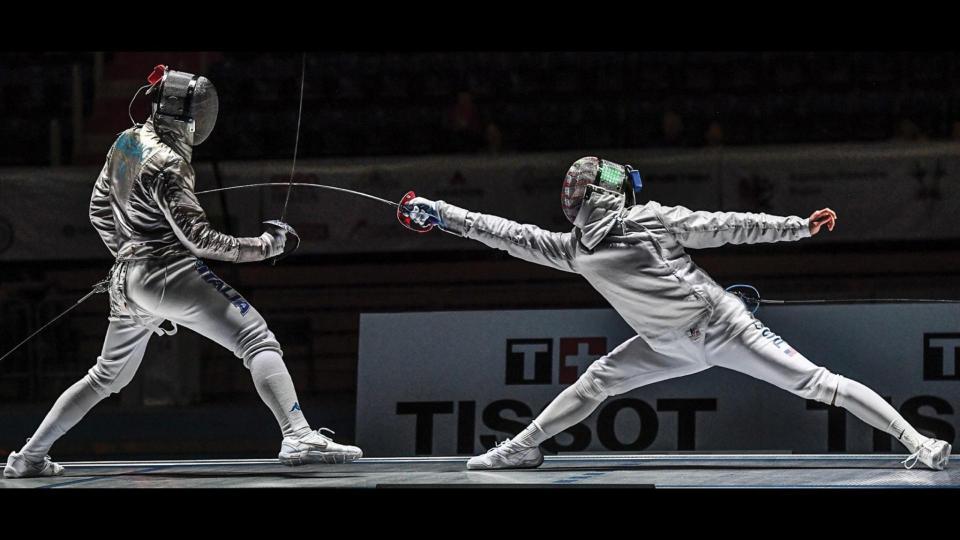 Even with Digital Learning Days changing many aspects of life at Jesuit High School Sacramento, the school is doing its best to keep students connected with their end-of-year events. Donghwan Park '20, this year's valedictorian, is a crucial part of the effort to have graduation remain a memorable celebration for the Class of 2020.
Throughout his four years at Jesuit, Donghwan has been an active member of the student body. He was heavily involved with the band department, having been a part of the jazz band, symphonic band, and marching band while also maintaining an outstanding academic performance.
"Obviously, Donghwan is very smart," said Mr. Ted Hornback '83, Donghwan's freshman and senior English teacher. "In his freshman year, Donghwan demonstrated the confidence to accept intellectual challenges and the raw brainpower, critical thinking skills, discipline, and determination to grapple with, and overcome, problems of comprehension and interpretation. He also showed that this sort of struggle is not only 'good for you,' in terms of intellect, character, and GPA; it can also be fun. As a senior, Donghwan exhibits these same traits, magnified and refined by his own personal growth and by his experiences over the last four years."
On top of his academic achievements, Donghwan is also an exceptional fencer. He started fencing in 5th grade after his mother found a coupon for a fencing lesson, and he quickly fell in love with the sport.
"I had tried a bunch of team sports like soccer and basketball, and I wanted to try an individual sport," Donghwan said. "I always liked how my results on the fencing strip were directly correlated to how much work I put in."
In one of his recent achievements, Donghwan managed to win the bronze medal in the Men's Saber event at the 2019 Cadet World Fencing Championships that were held in Toruń, Poland.
Coupled with his academic skills, Donghwan's fencing prowess made him a prime target for college recruitment. With prospects such as Columbia, Princeton, Yale, and Harvard University, his decision was bound to be difficult, but in the end, Donghwan committed to Stanford University.
"Stanford's atmosphere and school culture seemed really laid-back and friendly, and the fencing coach was also really cool," Donghwan said, explaining his decision. "The weather and campus were also big factors. You can't beat sunshine and palm trees."
Donghwan is entering Stanford undeclared, but he sees Product Design as a possibility. While at Stanford, other than furthering his fencing career, he also plans to play the trumpet for fun, get involved with intramural sports such as ultimate frisbee and basketball, and learn to make things in Makerspaces.
Although his future is looking to be fun and action-packed, Donghwan professed that he would miss Jesuit, naming the loss of the tight-knit community as his main reason.
"I'm definitely going to miss the bros," Donghwan said. "It sounds like a non-answer, but it's just the truth. Also, the Epicurean cookies and Tammy at the register."
For Principal Mr. Michael Wood '99, Donghwan's love and concern for the Jesuit community is part of what struck him about Donghwan's potential as valedictorian.
"I was immediately impressed by the manner in which Donghwan approached his role as valedictorian," Mr. Wood said. "He was never hampered by the current situation, but rather shared a vision to properly say farewell to his classmates in a meaningful and powerful way. He has demonstrated the resilience and creativity we hope for in all our graduates."
With his intellect and sense of community and humor, there are few people better qualified than Donghwan to help end the 2019-2020 school year on a high note.