Sophomore Retreat: a journey of self-discovery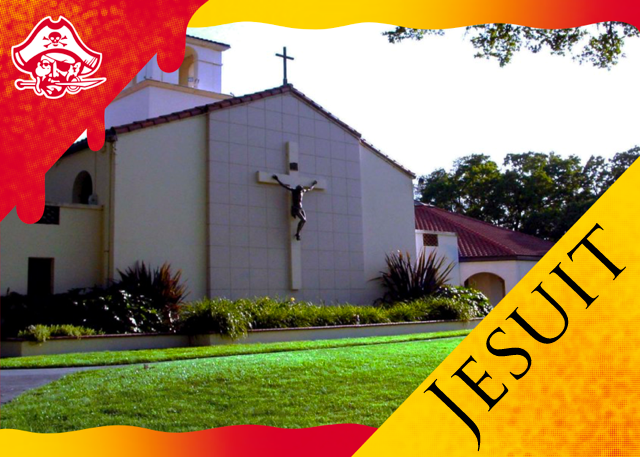 This year, the Sophomore Retreat will take place on Jan. 31, Feb. 2, Feb. 6, Feb. 9, and Feb. 13 at Christ the King Retreat Center and are led by the Senior Retreat Team and facilitated by faculty members working with Campus Ministry.

Toby Hekkanen '25 will be going on one of these retreats, and he hopes to learn more about himself during it.
"I hope to find out what core values I have within me that I can use to help others," Toby said.
Associate Director of Campus Ministry Mr. Adam McGrew '15 has similar hopes for the sophomores as they embark on this transformative journey.
"Retreatants examine their passions, goals, and those things that are most important to them in their life with the hope that they can gain a greater understanding of their purpose and calling," Mr. McGrew said. "The hope is that each student comes away with a greater understanding of who they are and who they are becoming."
As for how the sophomores can accomplish these goals, Mr. McGrew encourages them to reflect deeply on their passions and how they can use them to help others.
"Sophomores are encouraged to examine their lives and discern the ways in which God is calling them to use their passions and talents to be the best version of themselves through responding to the call to be a 'Man for Others,'" Mr. McGrew said.
One of the members of the Senior Retreat Team, Julian Stassi '23, joined the team because of his previous experiences on Jesuit retreats.
"I joined the Senior Retreat Team because I had a very profound experience on the Junior Retreat," Julian said. "It was very transformative for me. It really brought me closer to God and closer to my family and friends. After the retreat, I noticed that I was making decisions that were more in line with who I wanted to be and what I wanted to accomplish."
Like Toby and Mr. McGrew, Julian hopes that the sophomores are able to find the answer to the question of how their talents can be used to make the world a better place.
"I hope they can grow and mature on the retreat and find who they are because I know that when I was a freshman and sophomore, I still wasn't really sure about who I wanted to be and what my role was at Jesuit High School," Julian said.
Self-discovery is exactly what the Sophomore Retreat is about, and the leaders are determined to guide sophomores through their journey.