Jesuit Dungeoneer's Club Builds Brotherhood on Campus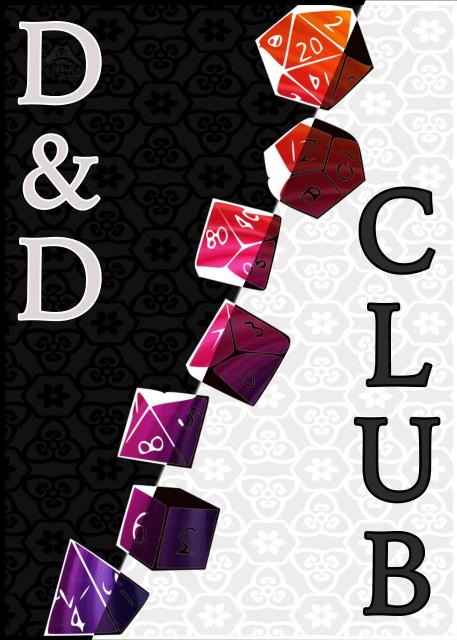 Among Jesuit High School Sacramento's clubs and after school activities stands the Dungeoneer's Club. In the Dungeoneer's Club, Jesuit's "Dungeon and Dragons" adventurers play the interactive game with their peers.

"Dungeons and Dragons" is known as a fairly complicated game to get into. The game functions through a "Dungeon Master," who designs the campaign, or the general storyline in which the player's partake. The players then progress through the campaign together while making consequential decisions to handle situations they come upon or to handle characters that are made and presented throughout the game. Player's roll a die to decide what type of affect their decision has on the campaign, and then determine in detail how that actually happens.
Peter Anderson '22, who has been playing the game for about half a year at this point and currently plays as a monk, believes the club provides the players with great social experiences.
"[The interactions] end up with some hilarious moments, like rolling a one and just failing a charisma check absolutely," Peter Anderson said. "It's pretty fun and definitely helps with interacting and talking with people."
Like Peter, John Anderson '22 also enjoys the social aspect of the club, and he believes other qualities of the game lead to a good time.
"It's just something fun,"John Anderson said. "You do it to play with people, and then people you play with you'll be more comfortable with and you'll have more friends there. I like math, I like dice rolls, all that stuff. And yeah there's math in DnD. I also like creativity and character creation."
John Sullivan '23, the "Dungeon Master" of the group, controls the general storyline of the campaigns when the group meets. Being "Dungeon Master," Sullivan takes responsibility for the general facilitation of the group throughout their games.
"So basically what I do is kind of create and moderate the game," John Sullivan said. "If you're playing as a 'Dungeon Master' it definitely promotes leadership, because you have to manage a lot of people and their schedules and their creative ideas."
Sullivan agrees that the social aspect of "Dungeons and Dragons" is integral for the entertainment it gives the group.
"I think it's the creativity, I don't want to describe it as pretend," John Sullivan said. "I like that it kind of can go anywhere, and you can have a perceived notion going into it and it just completely changes because someone did something else. It's really fun and makes it chaotic. I just really enjoyed it. I just found it really fun and school makes it a really easy kind of catalyst for kids to meet up and just play the game."
The Jesuit "Dungeons and Dragons" community is going strong, and Dungeoneer's Club seems to definitely hold a large presence at Jesuit High School. With two entirely different campaign groups that each meet once a week, Jesuit's Dungeoneers Club is a boost to club activity on campus.