Drama FAQs
Frequently Asked Questions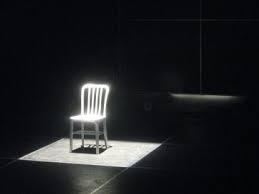 Who?
Any Jesuit High School student (9-12)
Any high school-age woman from either a private or public school
All under the guidance of a Professional Staff of theater teaching-artists
What?
Jesuit Drama is an after-school and weekend co-curricular activity
Many opportunities onstage (acting, dancing, singing)
Many opportunities offstage (building, designing, painting, welding)
When?
Fall Play (comedy, drama, documentary theater, original work)
Winter Musical (classic, contemporary, original work, revues)
Spring Touring Show (small-cast, community outreach)
Beyond the Black Box (community service project on every production)
Where?
The Harris Center Black Box Theater, our 145-seat performance-space equipped with state-of-the-art technology and resources both on and offstage
How?
Regularly scheduled, open-invitation Information Meetings
Audition Workshops for both newcomers and returning student performers
Tech Training Days for both newcomers and returning technicians
Why?
"Unless we tell stories about ourselves, which is all that theater is, we're in deep trouble." (Alan Rickman)