Dress Code & Personal Appearance Policy
For the 2019-20 school year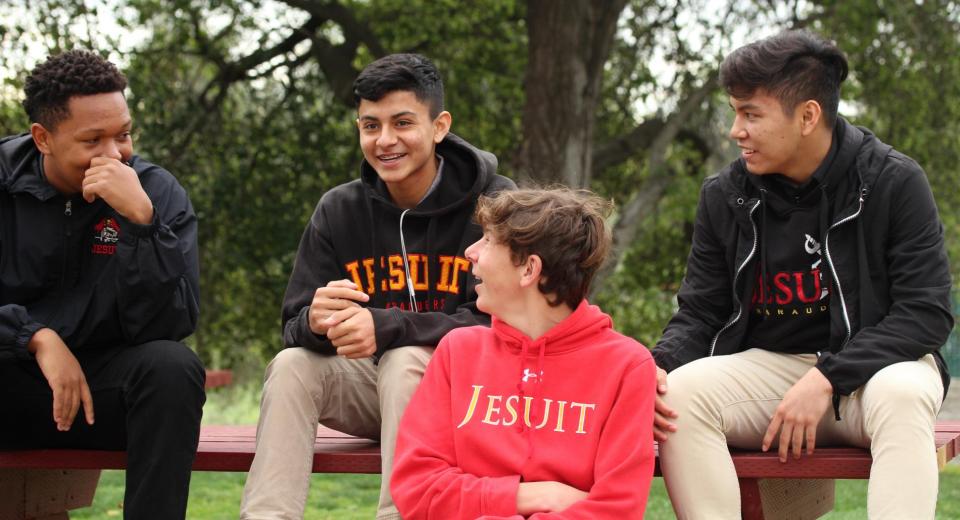 Students must wear a collared JHS-authorized logowear shirt to school each day.
Sweatshirts and outerwear may also be worn so long as they are JHS-authorized logowear. This also means that any collared shirts, sweatshirts, or polos from other Jesuit activities
(athletics, clubs, Campus Ministry) are allowed.
A non JHS-authorized coat/jacket is allowed, but when it is removed, the student must be wearing his JHS-authorized collared shirt/sweatshirt.

Shorts and pants regulations are as follows: Chino-style slacks of any solid color are allowed.
Cargo style, patterned, sweats, pajamas, or denim are not allowed.

We will allow for a more casual dress code on Fridays (unless that day is designated for Dress Attire) where students may wear JHS-authorized logowear t-shirts. Jeans will also be permitted on Fridays. No ripped or excessively baggy jeans are allowed.
*Please refer to your Student-Parent Handbook for the full Dress Code.