Camp Lotsafun Volunteer Information
Camp: July 16-22, assignments due July 29, see links below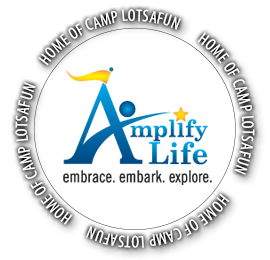 Camp Lotsafun, held at Camp Ronald McDonald, Eagle Lake, CA, provides recreational, therap[eutic, and educational programs to children, teens and adults with disabilities. Applications have been processed and students have been notified of their acceptance into the volunteer counselor program. Mandatory training for JHS volunteers will be Thursday, May 25, in the Campus Ministry Office of Jesuit High School, from 10 am – 3 pm. Students should bring a sack lunch and water bottle.
Campers are paired 4:1 with volunteers, and there is a great need for terrific young men to volunteer a week of their lives to be a buddy to the campers. Some responsibilities include getting campers up and ready to start their day or ready for bed and end their day, to and from program activities, to meals, to the shower houses and supervising that they are maintaining hygiene, as well as enthusiastically participating in activities alongside the campers.
Questions? Call or e-mail Ms. Gayla Ouellette, Executive Director, 775-827-3866, gayla@amplifylife.org.
I've applied, interviewed and been selected to serve at Camp Lotsafun. Now what?
1. Complete the Summer Service Parent Permission Form and submit it to Mrs. Barnes along with your $150.00 summer course fee a.s.a.p. and no later than April 25.
2. Camp runs July 16-22, (plan to arrive the night before camp begins, 7/15) so your your final synthesis essay and visual project must be submitted to Mrs. Barnes no later than July 29. (kelly.barnes@jesuithighschool.org) You'll find the assignment links below and in the right column of this webpage.
3. Attend the on-campus reflection group at the beginning of your Senior year.