How to Apply Online for Financial Aid (How to Use TADS)
Online Jesuit Tuition Assistance Applications Begin Here
Jesuit High School contracts with Tuition Aid Data Service (TADS) to process all tuition assistance applications. Financial need is assessed independently of admission qualifications. Set your account up in 3 easy steps.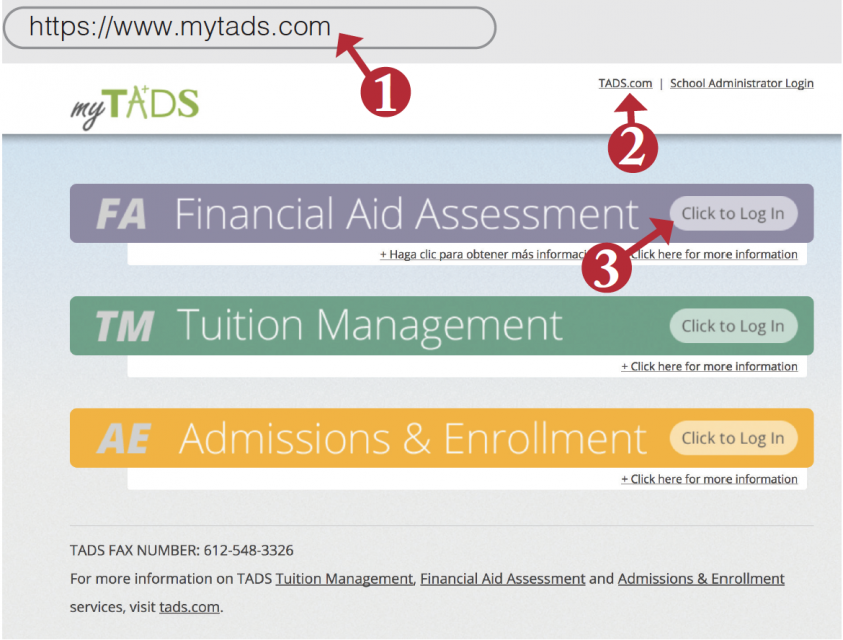 Step 1: Visit myTads.com
Step 2: Create an Account/Login
New to TADS? Create an account
Step 3: Complete Financial Aid Assessment
Select the purple Financial Aid banner.
Our school name is: Jesuit High School, Carmichael, CA.
Complete the financial aid application and upload the required documentation.
TADS will correspond with you via email during the application process.
A $34 application fee for the 2021–2022 school year is payable to TADS.
Next Steps
Complete the TADS online application by the deadline of January 5, 2021.
Tuition Assistance decision letters are included with Offer of Admission letters mailed February 26, 2021.
Following your Offer of Admission letter, you will receive an email from our third-party provider, TADS, with instructions to complete the online enrollment process.
The enrollment process includes a non-refundable fee. Tuition billing and payment information is also required. Any tuition assistance award will be reflected in your tuition billing account. This process must be completed by March 23, 2021.
Questions regarding the Tuition Assistance Program may be directed to the Business Office at 916.480.2116