Jesuit ChalksItUp!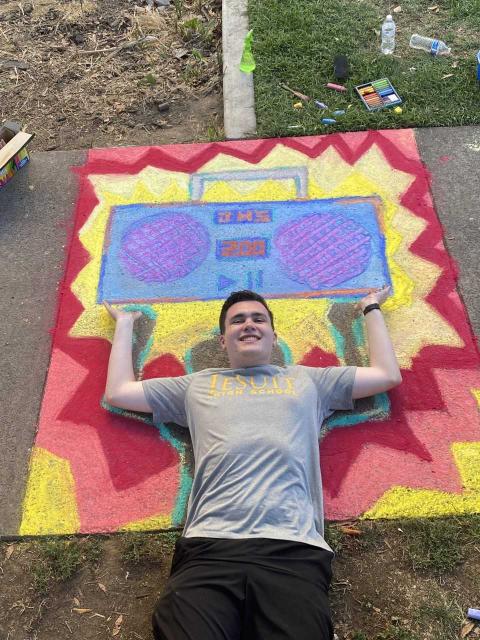 The Jesuit Art Club participated in their first ChalkItUp festival. The ChalkItUp festival is an annual festival that takes over Fremont Park in downtown Sacramento and provides a creative space for artists with sponsored sidewalk squares from local businesses. All proceeds from the festival go back into the local art community.
Throughout the Labor Day weekend, the sidewalk squares of Fremont park are filled with creative chalk drawings from artists all around the Sacramento Area. Jesuit Art Club wanted a piece of the action! Students: Zach McDonald, Taylor King, Jack Orcutt, Aiden Wallace, Nathaniel Kidd, and Logan Bradley designed a fun, interactive, Keith Haring-inspired piece.
Through the heat, chalk dust, and first time jitters, the boys had a fun time completing some vibrant public art and participating in the festival.