MDA Camp Volunteer Information
June 11-17, 2017, Final essay prompt and visual project info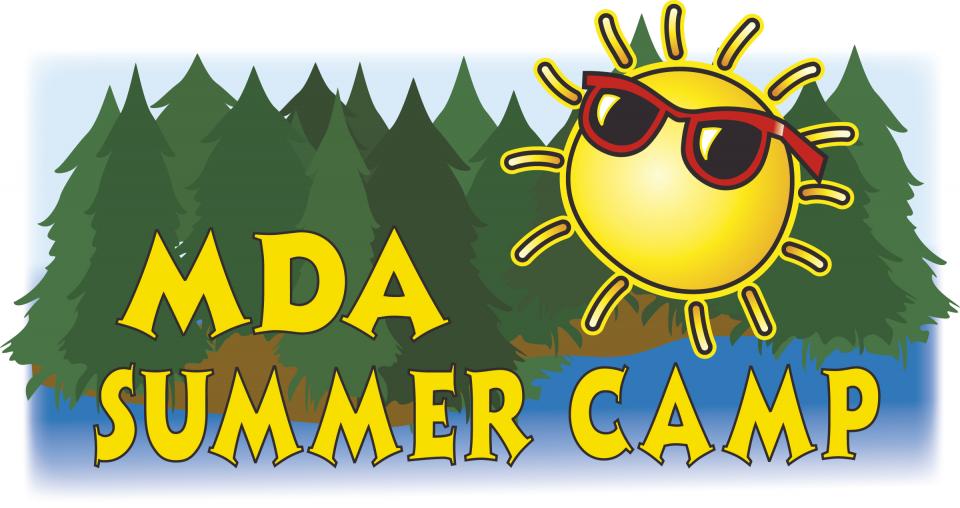 At MDA camp, kids with neuromuscular disease discover a world created specifically for them, and meet many other kids sharing the same needs and experiences. MDA campers dream about summer camp all year and often say it's better than Christmas; some even say it's changed their lives. Almost all campers agree that it's "the best week of the year."
MDA camp offers a fun and safe outdoor experience, along with opportunities to engage in a variety of activities such as horseback riding, swimming, adaptive sports, arts and crafts, camp dances and much more. In addition to all of the fun and friendship it offers, MDA camp enables campers to stretch their comfort zones and grow in independence as they spend a week away from home; permit someone other than their parents to provide personal care; and make new friends.
Campers are paired 1:1 with volunteers, and there is a great need for terrific young men to volunteer a week of their lives to be a buddy to the campers, ages 6-17. Volunteers must be able to push wheelchairs, lift and transfer youngsters, assist with daily living tasks and participate in activities. Camp is located at Grizzly Creek Ranch, in Portola, and volunteers must provide their own transportation.
Questions? Call or e-mail Mrs. Peyton Navarrette, Camp Director, 916-921-9518, PNavarrete@mdausa.org.
I've applied, interviewed and been selected to serve at MDA Camp. Now what?
1. Complete the Summer Service Parent Permission Form and submit it to Mrs. Barnes along with your $150.00 summer course fee a.s.a.p. and no later than April 25.
2. Camp runs June 11-17, so your your final synthesis essay and visual project must be submitted to Mrs. Barnes no later than June 24. (kelly.barnes@jesuithighschool.org) You'll find the assignment links below and in the right column of this webpage.
3. Attend the on-campus reflection group at the beginning of your Senior year.