Need Volunteer Hours? CTL Needs Your Help!
Sign up to help at Christmas Tree Lane to earn parent volunteer hours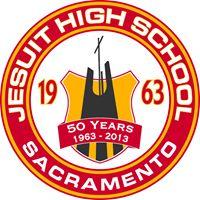 This year's theme, Let Your Light Shine, reflects the spirit of the season and offers a festive way to meet fellow Jesuit parents, and you can still get involved in the fun!
Looking for a way to help out?

Christmas Tree Lane needs your help. It takes many volunteers to make this event happen. Come and help make this tradition-filled event a success!
Volunteer spots are available in many areas for both Sunday and Monday, including:
CTL Rehearsals November 14-26 at Jesuit
Christmas Tree Lane Set-Up – November 26 at Jesuit High School
Christmas Tree Lane – November 27 at Jesuit High School and Doubletree Hotel
Christmas Tree Lane – November 28 at Doubletree Hotel
Christmas Tree Lane Breakdown – November 28 (afternoon & evening at Doubletree Hotel)
Visit http://signup.com/go/SPfLca to volunteer.
Questions about Volunteering? Email Deb Russell at dillons@winfirst.com