Rising Seniors: Apply to be a Big Brother
Big Brother application deadline has been extended - Apply today!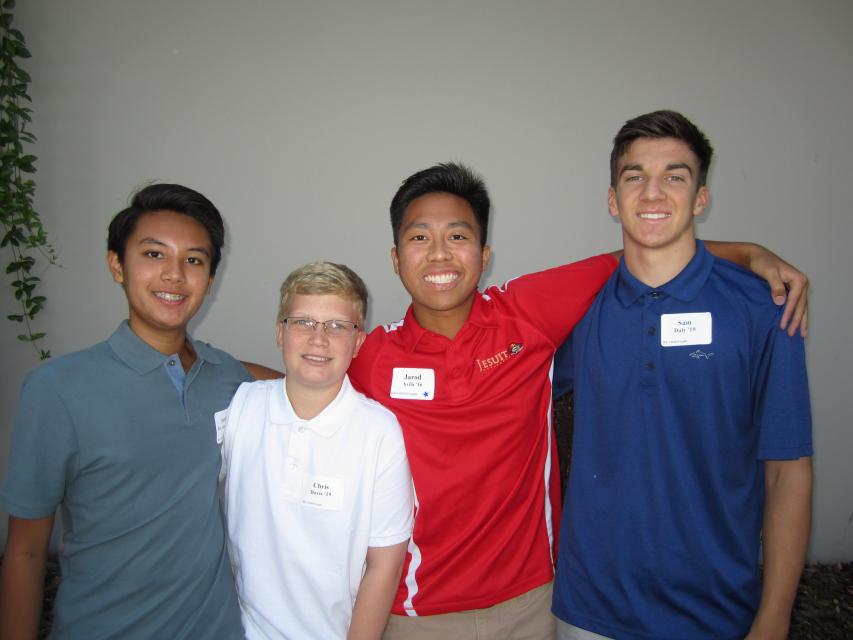 All current Juniors are invited to serve as Big Brothers to members of the Class of 2023!  This is a terrific opportunity to welcome others into our Jesuit brotherhood and be a leader in the school.  Please submit the application as early as possible, and clear your calendar for the following mandatory dates:
Sunday, August 11, 9:30-2:30, Big Brother Training
Thursday, August 15, 7:30-2:30, Freshman Orientation
Sunday, August 18, 9:30-2:30, Big Brother Training
Wednesday, August 21, 8:15-9:30, Big Brother Prayer & Reflection
Saturday/Sunday, August 24-25, 30th Annual Frosh Overnight Retreat.
The application deadline for Big Brother is still open.  Do not delay.