What is The Examen?
A prayer of reflection to look for God's invitation and presence throughout our day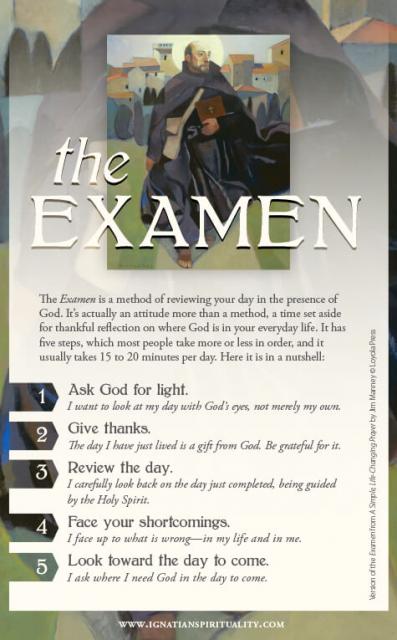 The Daily Examen is a technique of prayerful reflection on the events of the day in order to detect God's presence and discern his direction for us. The Examen is a practice in Ignatian Spirituality that can help us see God's hand at work in our whole experience. Each school day we pause, as a community, to pray The Examen. We begin with gratitude, then reflect on the ways God is inviting us to draw near, and how we are responding to those invitations.
During this time of distance learning, members of our Campus Ministry Core Team are recording The Examen daily for our teachers to share with their classes during the afternoon class period. The prayers are also loaded to the Jesuit High School Sacramento YouTube Channel, accessible to all subscribers.
For a short video introducing you to The Examen recorded by Brendan McManus, SJ, of the Irish Jesuits, please click the link on this page.