Jesuit Art Event
Benefiting Jesuit High School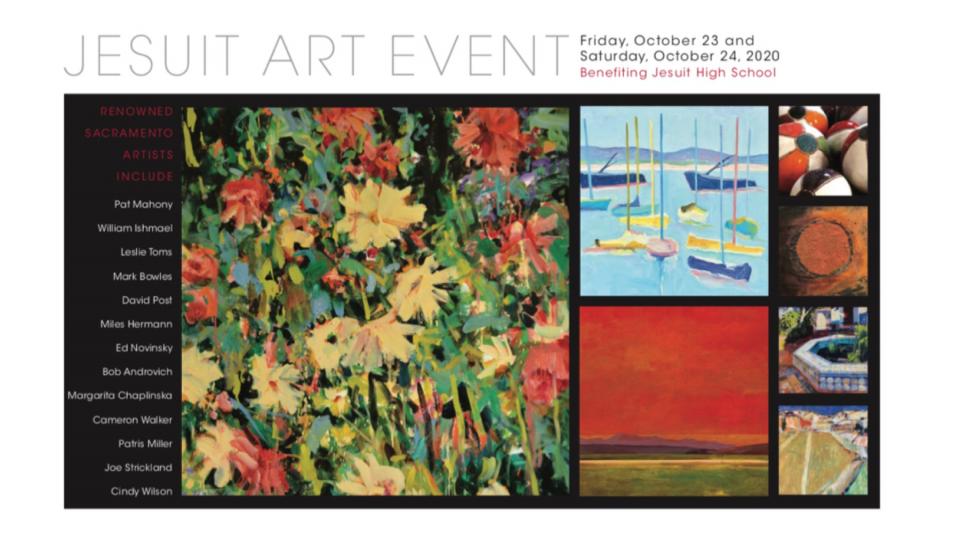 Support Jesuit High School and local artists by joining us for the Jesuit Art Event. The Art Event will include curated pieces from 15 of the top local artists in Sacramento, each one carefully designed and selected to be showcased at this special event. Purchase pieces ranging from paintings, ceramics, prints and drawings — everything from investment-grade art to bargain buys!
Participate in the Jesuit Art Event online now!
Join our Virtual Art Event
Friday, October 23rd & Saturday, October 24th. Preview the online gallery beginning October 19th with all artwork open for sale on October 23rd.
Artists include
Pat Mahony
William Ishmael
Leslie Toms
Mark Bowles
David Post
Miles Hermann
Ed Novinsky
Margarita Chaplinska
Patris Miller
Joe Strickland
Cindy Wilson