Mother – Son Dance
"Diamonds are Forever"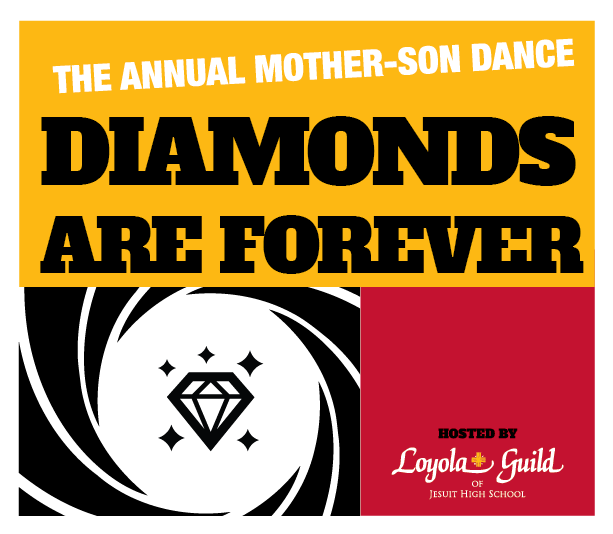 All mothers or mother figures are invited to join their sons in a "Diamonds are Forever" night of fun! There will be contests, raffle prizes, casino-style games, and a photo booth to capture the memories so come dressed to impress and ready to play.

Tickets must be purchased by April 2
Join the Loyola Guild for the Annual Mother Son Dance on April 9, 6:30–9:30 pm in the Barry Gym
The cost is $60 for a Mother-Son Combo Package. Have more than one son? Additional student tickets are available for $10 each.
"Mom" can be any mother figure—a grandmother, aunt, or dear friend.