Examen Prayer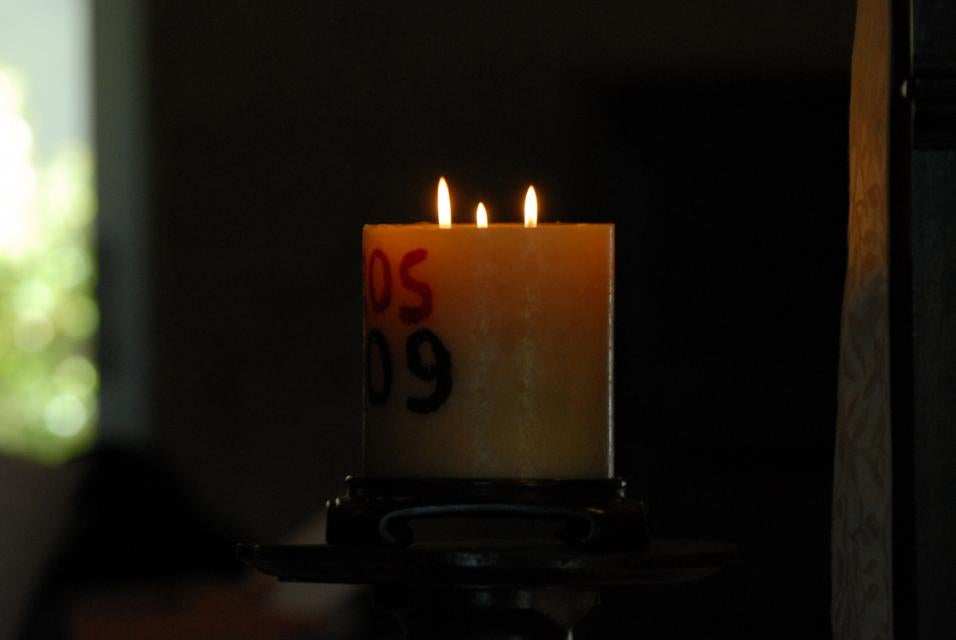 The best way to learn to pray the Examen is to practice it daily. So that is what we do here at Jesuit. We pray the Examen as a community every day at the beginning of the period following lunch. Unlike our morning prayer, we remain seated for this prayer, and most of it takes place in silence.
Parents — Your sons make this prayer every day, so we invite you to try it too!
We begin our Examen by quieting ourselves and blessing ourselves:
In the name of the Father, and the Son, and the Holy Spirit.
At the beginning of our Examen, we always ask for God's help to do what we need to do.
Today let us take a moment in silence to ask God for the grace to truly be our authentic selves so that we can have a great year at Jesuit.
Following the grace we pray for, we will have three questions with silent reflection following each question.
The questions will change through the days of the week. Each day, you are invited to really examen your life and see where God was and is present and where God is challenging you.
Saint Ignatius believed that God is at work in our world and in our lives. God is active, and involved. And Ignatius was confident that if we take the time to look, we can find God in all things.
Today, let us take a moment to silently reflect on our first question today.
Next, we turn our focus to ourselves, specifically how we have responded to God's presence in our lives.
Like Ignatius, we believe in a God who calls, inspires, and invites us. In this question we explore how we have used our gift of freedom since our last Examen.
As you look back over those moments where you are most grateful, reflect on where you see God loving you through others.
Our final question each day will challenge you to reflect on how you might respond to your prayer.
In this final question, spend time asking God . . . really asking God . . . for the grace to see where you are being led. So let us take a moment to reflect on our final question.
Let us end this time of our Examen by quietly thanking God for the grace of this prayer and for the rest of the day.
We are hopeful that the Examen provides each of us a time for reflection that turns into action.
Saint Ignatius of Loyola, pray for us.
In the Name of the Father, and the Son, and the Holy Spirit.