Jeremiah Loverich
Theology / Moorings Advisor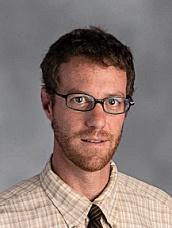 Originally from Flagstaff, Arizona, Mr. Jeremiah Loverich studied Chemical Engineering. He served as a volunteer sixth grade teacher in Los Angeles through Americorps, before teaching high school chemistry and math for several years. As a Dominican seminarian, he studied philosophy and theology at the GTU in Berkeley, engaged in a wide variety of ministry (campus ministry, faith formation, catechetical training, and prison chaplaincy), and did missionary work in Mexico. His master's degree in theology specialized in religion and the arts. In addition to teaching, Jeremiah is an avid poet and earned his MFA in creative writing in 2012. Jeremiah currently teaches Hebrew Scriptures, Christian Morality, and a Creative Writing elective. He also serves and the faculty advisor for the JHS student literary and arts journal, Moorings.
Publications:
"Some Work," "Meeting you in Florence," and "[duck]." The Tule Review (2017).
"Metaphor and the Theology of Hope in T.S. Eliot's Four Quartets." Interdisciplinary Journal for Germanic Linguistics and Semiotic Analysis. 13.2 (2008):167-196.
"Daylight." Echoes from the Heart. Ed. Scott Caputo. Half Moon Bay: Costal Cafe, 2006, 33.
"Bones." Ruah. XIII (2003):15.
"Doing Laundry at 2 a.m." Ruah. XII (2002):3.
Education:
M.F.A Creative Writing (Poetry), San Francisco State University
M.A. Theology, Graduate Theological Union, Berkelely
M.S. Secondary Education, Mount St. Mary's College, Los Angeles
B.S. Chemical Engineering, The University of Arizona
Moderator/Coach:
Moorings Literary and Art Journal (Faculty Advisor)
First year working at Jesuit: 2014