Peter Strawn '04
Computer Science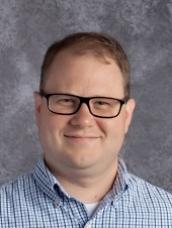 Mr. Strawn graduated from Jesuit in 2004. He attended the University of San Diego, studying English, Philosophy, and Theology & Religious Studies, and began his teaching career three months after graduating in 2008. He earned his M.A. from CSU, Sacramento, in English Literature, and is currently working towards his B.S. in Computer Science from Oregon State University. He is teaching Algebra 1, AP Computer Science Principles, and AP Computer Science A. He looks forward to expanding offerings at Jesuit in the areas of technology and computer science and feels humbled and privileged to be teaching at his alma mater.
Education:
BS in English, University of San Diego, 2008.
MA in English Literature, California State University, Sacramento, 2013.
BS, Computer Science, Oregon State University, In Progress.
Moderator/Coach:
First year working at Jesuit: 2018