Christmas Tree Lane Continues to Be a Favorite Tradition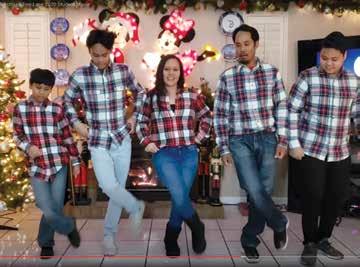 Christmas Tree Lane, a 64-year tradition, continued this year in new ways. CTL 2020 had a video premiere of the beloved student and parent choreographed dance production that show-
cased individual and small group numbers, senior shout-outs, and special messages from parents to their Class of 2021 Marauders. The "Lane" transformed, as well, into online shopping with a new robust Marauders Cover website, a drive-through package pickup, personalized home delivery, and multiple pop-up shops for in-person shopping at many of our boutique partners' store locations. All were led by the Loyola Guild of Jesuit High School to support the mission of the school.