COVID-19 changes Christmas plans, does not halt the season's spirit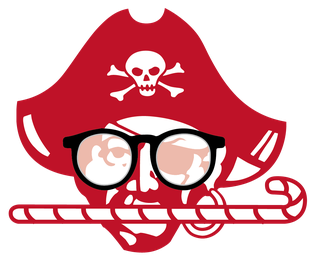 With final exams over and the first semester of the 2020-2021 school year in the books, members of the Jesuit High School Sacramento community are enjoying their Christmas Break. But while the holidays are usually a time to come together, things are sure to be different this year considering that four of California's five regions are under a stay-at-home order.
For many, the biggest change will be not seeing their extended family — something Joey Afsari '21 will have to adjust to.
"Usually we have family come from Colorado and Montana but they're not coming down this year because of COVID-19," Joey said. "We're just going to have our normal family party but it's going to be a lot smaller."
Science Teacher Mr. Lawrence Simon also won't be seeing all of his loved ones during the holidays, but he's been able to stay connected with his family through video games.
"Normally, I do have traditions during Christmas break," Mr. Simon said. "I have a big family, so typically I'd see many of my cousins, aunts, uncles, parents, and two brothers at a family's house. One way that my cousins and I have coped with quarantine though is by playing video games online. We'll call each other to play 'Rise of Nations' (a 2000s based real-time strategy) or 'Among Us,' which are popular choices for us. During Christmas break is usually when we'll do this the most as everyone is either off work or school. I anticipate that this will at least help us feel more like it's Christmas and that family is around."
While COVID-19 will prevent most people from celebrating Christmas with people outside of their immediate family, this won't be the case for Andres Sandoval '21. Andres has been distance learning while in Guatemala and plans to stay there during Christmas.
"Because of COVID and distance learning I've been able to leave the country and visit my family in Guatemala," Andres said. "I haven't seen them in a long time and taking the chance to distance learn while out of the country has been great because I can also spend time with my family. Me and my family took all the precautions to be safe about it so we wouldn't affect anyone else plus we wouldn't want to get my grandparents sick as well."
With the holidays taking on a new look this year, it seems much of the Jesuit community has been forced to adapt their plans to keep their friends, family, and community safe. But despite the circumstances we're in, the importance of family connections during Christmas time will not change, whether it be out of the country or bonding over videogames.