COVID-19 pandemic presents a unique set of challenges for recent Jesuit graduate
Valedictorian has path changed at Stanford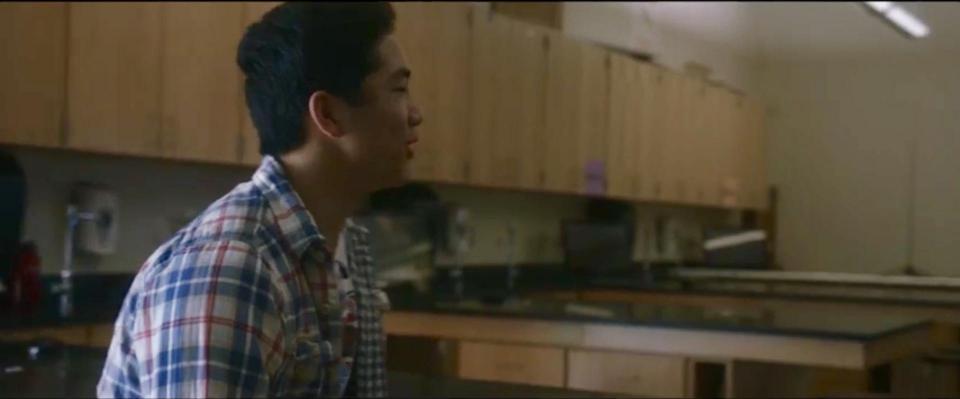 With a large number of colleges opting to go online for the first semester amid concerns over the COVID-19 pandemic, many of Jesuit High School Sacramento's most recent graduates will begin college the same way they ended high school, digitally.
But while learning online seems to be the main feat most newly graduated students will be forced to conquer, the challenges of some Marauders go beyond the classroom. One of those students is Donghwan Park '20.
After graduating from Jesuit Sacramento as Valedictorian, Park is preparing for his first year at Stanford University. Aside from being a stellar student, Park is also an exceptional fencer. On National Signing Day, Park signed an athletic letter of intent to continue his fencing career at Stanford.
It was his love for fencing that made it difficult when Stanford announced it would be cutting the sport in 2021, meaning Park would only be able to fence during his freshman year.
Fencing was one of 11 sports that Stanford will cut due to a deficit in the Stanford Athletic Department's budget, which was worsened by the pandemic. The announcement came on July 8.
Park received the news through the public announcement. He had no advance notice that his sport would be cut. While the decision came as a shock to many, he wasn't surprised.
"Jesuit was such an awesome experience for me that I genuinely felt and expected at some point something bad would happen (or change) after graduation. So when the news broke (about Stanford) I was pretty impressed that I called it," Dongwhan said.
Park began fencing in 5th grade when his mom found a coupon for a fencing lesson. From there, his love for fencing grew and so did his skills. He won the bronze medal in the Men's Sabre event at the 2019 Cadet World Fencing Championships in Toruń, Poland.
Despite his passion for the sport, Park doesn't plan on transferring schools.
"I'm still going to Stanford," Park said. "I've already made some great friends there and I'm done applying to things for a while. "I may or may not continue my fencing career, it depends mainly on how realistic it will be for me to perform at a high level without NCAA resources."
After learning of Stanford's decision, a large group of students, recruits, and alumni are fighting to keep the 11 sports, which include men's and women's fencing, field hockey, lightweight rowing, men's rowing, co-ed and women's sailing, squash, synchronized swimming, men's volleyball, and wrestling.
A "Save Stanford Fencing" petition was created on Change.org and has more than 2,000 signatures as of July 22. Those who started the petition point to the fencing program's success and impact on campus as a reason to keep the sport.
According to the petition, Stanford's fencing program has produced six Olympians, nine NCAA Champions, and more than 30 All-Americans.
Regardless of whether the 11 sports are kept, Stanford said it would honor the athletic scholarships of students whose sports were eliminated.
During this time, Park remains positive, but still sympathizes with his teammates.
"Stanford's decision didn't completely derail my plans because I never considered going to the Olympics or anything," Park said. "I still feel really bad for my teammates who were devastated by the news and especially all the 2025 recruits that unexpectedly had their recruitments rescinded nearing the end of the application process. I'm eager to see if we can pull off a comeback, but no matter what happens I'll always be thankful for the opportunities I've been given from fencing and Stanford."
Watch for a follow-up to Park's start at Stanford in the fall edition of Jesuit Magazine.