Faculty Pushes For Littering To Stop on Campus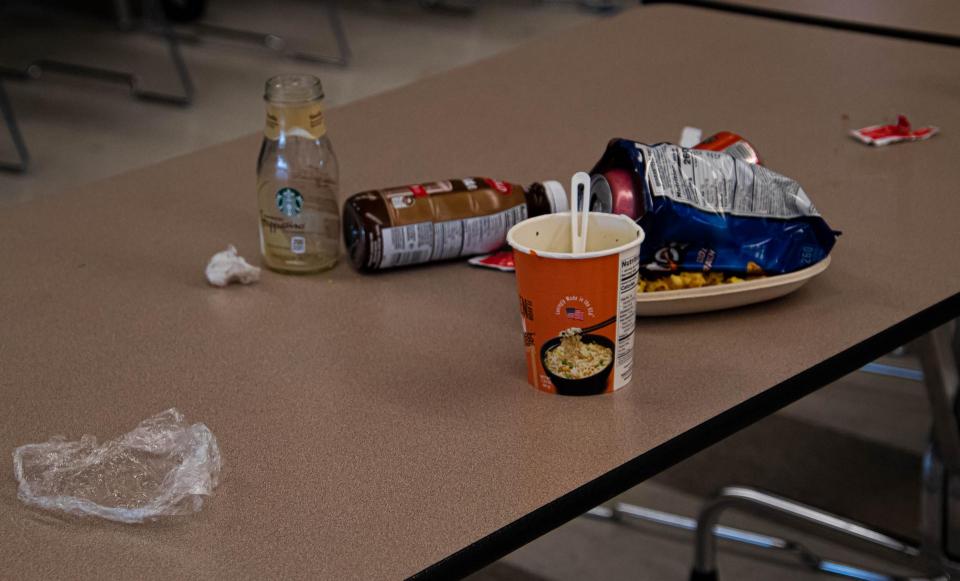 Littering has been a growing problem this semester at Jesuit High School Sacramento.
AP Biology teacher Mr. Lai believes that littering not only affects the school's environment, but also those who work hard every day to keep our campus clean and presentable.
"The amount of trash and garbage that gets left out on campus is not just an eyesore, it attracts animals and it creates a big mess on campus for the Buildings and Grounds crew to clean up," Mr. Lai said.
Mr. Lai has also noticed a major increase in littering throughout the semester, especially around the Harris Center.
"Littering has definitely gotten worse over the semester, at least in the Harris Center," Mr. Lai said. "At the start of the semester, I would pick up a few plates and plastic bags, but now I easily fill up a trash can after lunch."
Like Mr. Lai, mathematics teacher Mr. Tsai picks up trash every day in hopes of addressing the litter problem. He believes that students would keep their own homes clean, so he encourages everyone to do the same on campus.
"We already pick up after ourselves at home and take out trash for the whole family," Mr. Tasi said. "Let's bring that thoughtfulness and encourage your classmates to do the same in order to maintain the beautiful campus that our buildings and grounds team has created for us to enjoy!"
Principal Dr. Michael Wood '99 believes that littering ruins the lively and academic environment for students as long as it's present.
"Littering makes for a campus that doesn't feel as welcoming or conducive to a professional and serious learning environment," Dr. Wood said.
Dr. Wood hopes students will be reminded of the importance of a clean campus and school environment. He knows students are certainly capable of solving this issue, and is confident that there will be change.
"I hope that as a result of your work and this article that students, who are already respectful young men, show that respect by keeping our campus clean every single day," Dr. Wood said.
The issue of littering is continuously present around campus, and as students we must take action for the problem we've created. Picking up just a few pieces a day will help the change on campus to better our healthy and thriving environment here at Jesuit.