Making dough during the pandemic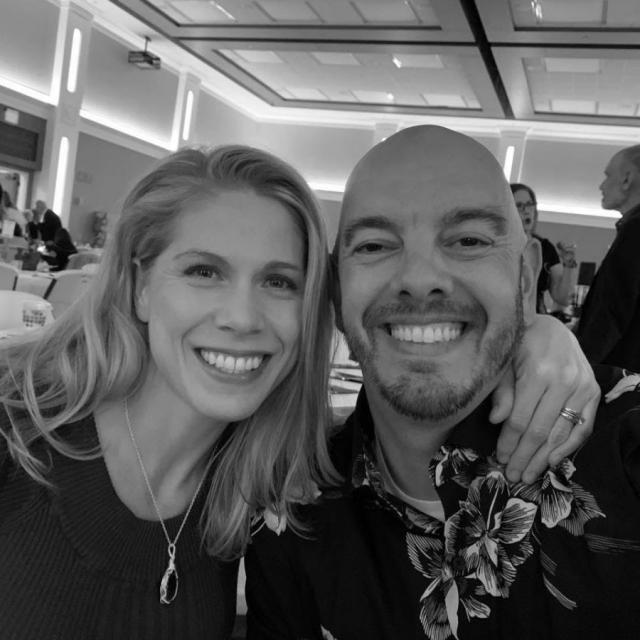 Luigi's Pizza Parlor, located on Stockton Boulevard, is one of the oldest pizza parlors in Sacramento. After opening in 1953, Luigi's has had several different owners, with the current owner being Jesuit High School Sacramento alumnus, Mark Delgado '97.
Mark never planned on owning a pizza parlor, but when the opportunity to own Luigi's Pizza arose, he couldn't say no.
"If the opportunity to buy Luigi's didn't present itself, I don't think I would have ever found myself in the pizza business," Mark said. "But being a part of Luigi's was too good to pass up. It has been a cornerstone of the Sacramento pizza scene for decades. And the Brida family who we bought Luigi's from had done such a tremendous job of making delicious pizzas and being good people, that the opportunity to be a part of the Luigi's legacy made it near[ly] impossible to say no."
While attending Jesuit, Mark never seemed interested in becoming a business owner, but Marco Farias '97, a longtime friend of Mark, says Mark always had a business owner mentality.
"I don't remember Mark wanting to start a business, but he was interested in earning his own money, so it makes sense that he was able to take his high school work experience, pair it with a very strong work ethic, and use those to open his own businesses," Marco said. "Mark stood out for his relative financial independence and willingness to earn his own money."
Luigi's, along with many other businesses, have been forced to adapt to new changes that have come with the recent COVID-19 pandemic.
"When the governor announced that all restaurant dining rooms were to be closed as part of the stay-at-home orders, our sales felt it immediately," Mark said. "By January of this year, we were going full steam with deliveries and online orders by utilizing our own website as well as delivery apps like GrubHub, Postmates, Uber Eats, and DoorDash. We are very fortunate to have completed the implementation of delivery prior to the coronavirus because that source of business has kept us afloat during the quarantine. We went from being open 7 days a week and 10+ hours a day, to being open Wednesday through Sunday from 2 p.m. to 8 p.m."
During these tough times in quarantine, Mark has had time to think back on the Jesuit values he learned over 20 years ago and see how they have impacted him.
"The education and values that I learned while attending Jesuit have played a massive role in who I am today," Mark said. "For me, remembering that God is always present and that God is in all things is key. In short, the development and strengthening of our mind, body and faith by Jesuit High School is a boon to all of us that have attended. My four years at Jesuit continue to help me in more ways than I could have ever imagined way back in 1997 when I graduated."
While many small businesses have been greatly impacted during these difficult times by the COVID-19 pandemic, you can help Mark by getting a delicious pizza pie by ordering takeout online, over the phone, or through delivery apps such as, GrubHub, Postmates, Uber Eats, and DoorDash, from Luigi's Pizza Parlor. The restaurant is open from 2 p.m. to 8 p.m. Wednesday through Sunday.