Mr. Richard Hanson brings optimism, empathy to the classroom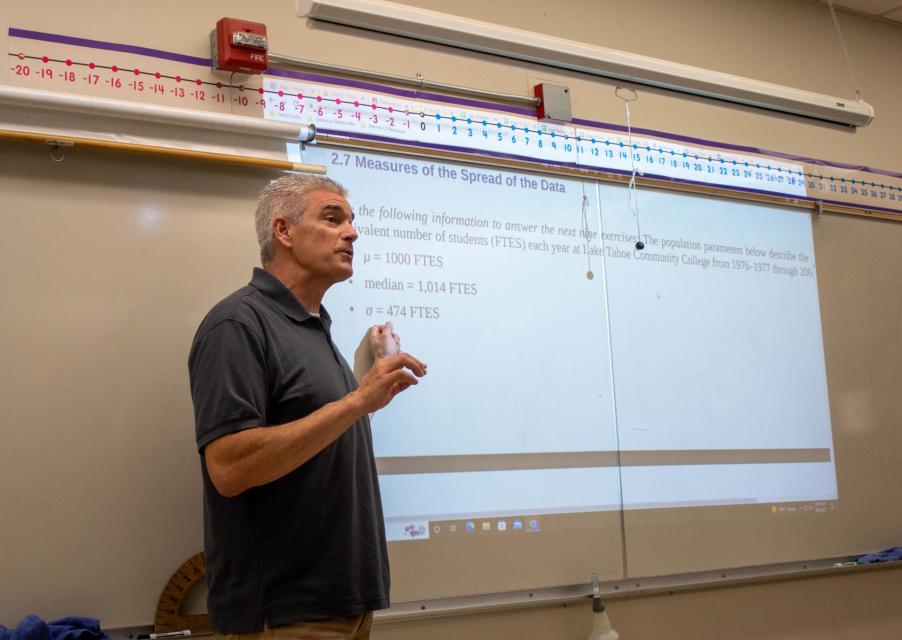 Mr. Richard Hanson began working at Jesuit High School Sacramento this year as a statistics and computer science teacher. He taught at Amador Valley High School for 29 years before coming to Jesuit.
Mr. Hanson appreciates the kindness of the faculty, staff, and students that has helped him adjust to teaching at Jesuit.
"I really enjoy the sense of community that's here," Mr. Hanson said. "There's a sense of community here among the staff members as well as among the students and I think that's considerably different than I've sensed in my previous schools where I've worked."
For years, Mr. Hanson was the only Computer Science teacher at his previous school, like Mr. Strawn has been at Jesuit, so Mr. Hanson is excited to join an expanding Computer Science department.
"I was moving to the Sacramento area and Jesuit gave me the opportunity to teach computer science and math in a high achieving school where I could make some inroads to increasing the amount of computer science and math courses being taken," Mr. Hanson said.
Mathematics and Computer Science teacher Mr. Peter Strawn '04 recognizes Mr. Hanson's passion and optimism in the classroom.
"I see him being driven just by getting to work with high school students," Mr. Strawn said. "There's a lot of joy in that, and when he walks into the classroom, there's a lot of positive energy and a positive presence that makes his classes engaging for students."
One of Mr. Hanson's Statistics students, Máté Kapinya '23, appreciates Mr. Hanson's friendliness.
"Mr. Hanson tries to have a personal connection with all of his students," Máté said. "It starts when he stands at the door and says hello to every one of us who walks through the door into class. During class, he is also really open to answering questions from anybody, regardless of whether they are questions expanding on the concept that we are learning or simply trying to grasp the basic ideas."
Mr. Hanson thinks that patience is very important when teaching and communicating with students.
"[The] number one thing I've learned is patience," Mr. Hanson said. "I put that to use every class period, especially first period. Patience, taking a deep breath and not retorting immediately with the sarcastic, biting remark that is more to my nature."
Mr. Hanson cherishes the loving community that has welcomed him with open arms. Everyday he learns and appreciates more on his new journey in the special Jesuit community.
"I just want to reiterate that this is a very special place," Mr. Hanson said. "It's got a feeling that is unique to my experience. I think it's harder for people where that's all they know to appreciate that, but it's easier for someone who's come from the outside to appreciate the unique, collaborative feeling that we have here."