Ms. Windi Mitchell Returns to Jesuit as a Theology and World Religions Teacher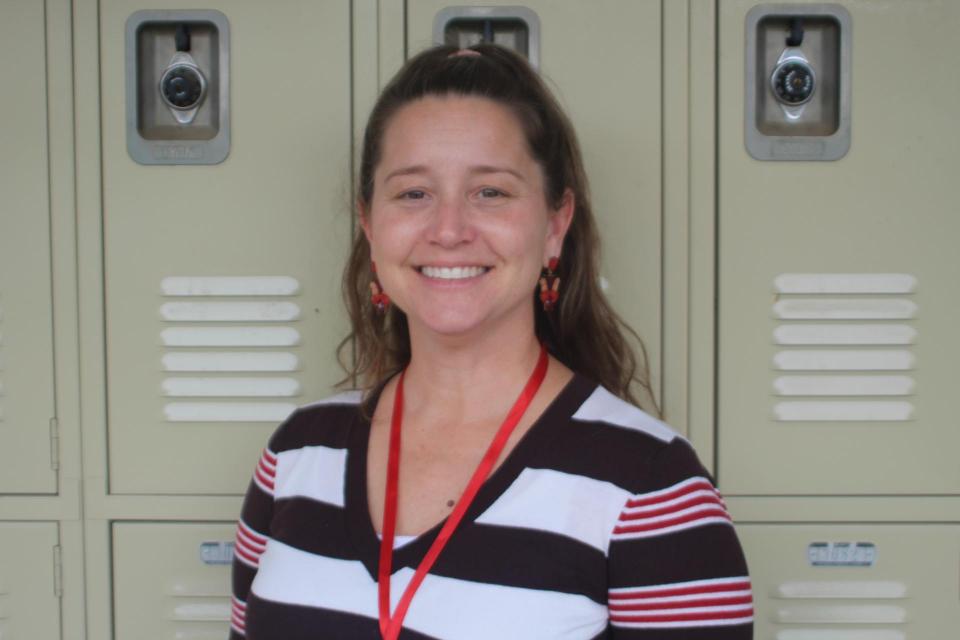 Ms. Windi Mitchell is not new to the faculty at Jesuit High School Sacramento, she previously worked at Jesuit in 2017-2019 before returning to Jesuit for the 2021-22 school year. Ms. Mitchell has a lengthy history of working with Jesuit institutions as a coordinator for Service and Justice, a theology teacher, and a Jesuit volunteer.
Ms. Mitchell has been deeply involved in Jesuit institutions for 20 years, her first experience being a volunteer was in Micronesia. She went on to become a theology teacher at Cristo Rey High School in New York for four years and shortly thereafter spent five years as the Service Director at St. Ignatius College Preparatory in San Francisco.
"I always had a love for theology," Ms. Mitchell said. "I taught theology for about 8 or 9 years as part of my career, so it's nice to circle back to it and service and justice are always a part of my background, but it's great to be in the classroom."
Ms. Mitchell's theological background helps students gain a deeper understanding of other religions. Her student James Irwin '22 notes how her experience has helped him to learn theology.
"One unique thing about Ms. Mitchell is how much experience you can tell she has in her own faith journey and how open she is about sharing that," James said. "And so it gives her a really good perspective to talk about other religions."
Fellow theology teacher, Assistant Principal for Mission and Theology Department Chair Ms. Annie Crew-Renzo, highlights Ms. Mitchell's background in theology and her positive impact on the Jesuit community.
"Ms. Mitchell comes to us with a lot of experience in Ignatian education," Ms. Crew-Renzo said. "She's taught for many years in Jesuit schools, so she knew what to expect when she got to Jesuit. She's been just amazing, she's a great asset to our department. She's learned really quickly who to ask and how to make things work."
James also points out her excellent teaching and her positive impact on the theology department. He notes Ms. Mitchell's openness to group discussions and how her teaching style has a great effect on his learning.
"Another thing that is unique about Ms. Mitchell's teaching style is that there's a lot of open discussions in her classes," James said. "There is a lot of room for your own personal opinion on the questions that are being asked and we can have conversations and talk about different points of view and different opinions that we each have."
Diligent and passionate, Ms. Mitchell is excited to come back to the Jesuit community with her unique teaching style, and her passion for teaching theology and World Religions for the years to come.