Why not trade classes?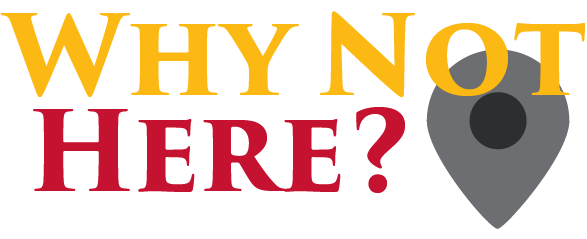 The Idea
Trade classes are classes that are specifically designed to train students for a specific job in a skilled trade. Skilled trades can be anything from woodworking to engineering.
Skilled trades are integral to many aspects of our life. Something as common as the construction of the average home requires carpenters, electricians, HVAC technicians, and plumbers. So, why doesn't Jesuit High School Sacramento offer classes to train for these skills?
Rosemont High School has its own Engineering, Construction, and Design Academy. This program applies skills and knowledge to tackle important questions of the 21st century, such as how we will accommodate the world's energy needs.
The program features partnerships in the Sacramento community with institutions such as SMUD, Sac State, and Associated Plumbing & Mechanical Contractors of Sacramento. Students draft solutions for real-world problems and present those solutions to professional mentors for critiquing.
Other schools have these programs, and students at Jesuit support the idea of trade classes.
"Jesuit should most definitely integrate these types of classes into the school," said Austin Cooper '20. "Between garage shop, welding class, woodwork class, et cetera, it brings a multitude of ideas, lifelong techniques, and skills into the lives of every one of us that may be needed in our future life."
The common argument for the inclusion of trade classes is that without skilled workers, the foundations of a technology-and-engineering-based society become shaky. This concern is paramount for some Jesuit students.
"This world constantly needs woodworkers, welders, and electricians to create things because without these types of people who make these trades into businesses, no one would have anything," Austin said. "There wouldn't be structures or forms of entertainment."
Trade classes would teach important skills to all high schoolers. Marauders, in particular, may have a lot to gain from learning skills many haven't experienced.
"I have a feeling that most kids at Jesuit don't know what end of a hammer to use, and I think that's a shame," Torin Ducker '20 said. "Trade classes could be an outlet for kids to try something new that most don't experience at home."
The Players
While trade classes may seem like a no-brainer to some, there are obstacles to overcome for Jesuit to support them. Jesuit Principal Mr. Michael Wood '99 supports the idea of trade classes, but is concerned with the difficulties of balancing trade classes with college preparatory classes.
"In [Jesuit High School's] mission statement, you will see a college preparatory school, so all of our courses are designed to advance our college preparatory goals," Mr. Wood said. "Trade classes, while amazing and quite helpful, we aren't resourced to also offer trade classes, because we have so much to get students qualified to go to the next level, college."
The issue of resources might seem like the end of the road, but AP Psychology Teacher and Assistant Principal for Academics Mr. Ian Farr is aware of the option, and certain alternatives might not be out of the picture in the future.
"I'm familiar with some of the trade schools and public schools right now, and there are some out there that might be of interest," Mr. Farr said. "They kind of fit more with a STEM sort of framework, like nursing, for example. The short answer is that we aren't against the idea, and there are some that could definitely fit within our structure of college prep."
Bottom Line
Jesuit recognizes how trade classes are integral to our society but worries that adding trade classes will detract from the school's college preparatory purpose. However, Jesuit should focus more on the overarching Ignatian ideal of cura personalis, educating the whole person, than strictly adhering to a college preparatory curriculum.
Through projects and professional partnerships, RHS's trade classes program encourages students to solve problems and be leaders in their community, actions in line with Jesuit's mission statement "to [form] competent young men into conscientious leaders in compassionate service to others for the greater glory of God." Trade classes align with Jesuit's core principles and shouldn't be ignored just because Jesuit is a college preparatory school.
Jaiveer Gahunia '20 and Davis Vann '20