UPDATE – Rev. John P. McGarry, S.J. to conclude service as President January 6
During transition day-to-day operations to be led by Principal Michael Wood '99, in coordination with senior administrative leadership and with oversight by Board of Trustees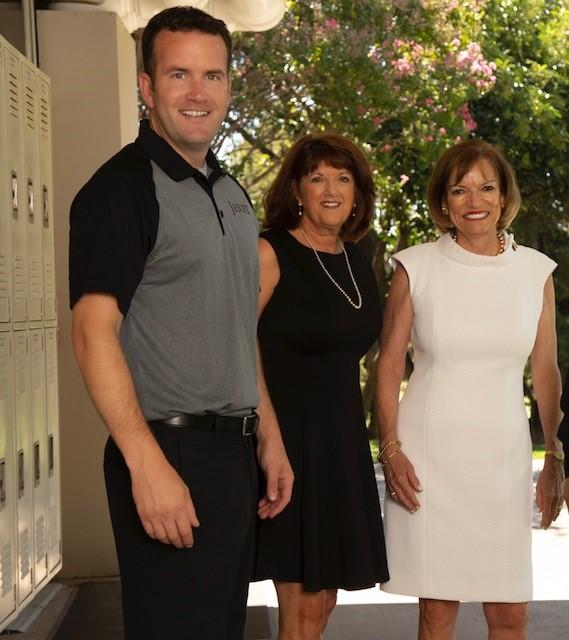 SACRAMENTO, CA - The Board of Trustees of Jesuit High School of Sacramento today provides an update on the conclusion of service of Rev. John P. McGarry, S.J., as President. On the advice of his physicians, Fr. McGarry will be unable to return to Jesuit this year in order to focus on his health and wellness.
"We were sorry to hear that Father McGarry will not be able to remain at Jesuit through the conclusion of this academic year. His health and well-being are, of course, paramount, and we wish him the absolute best. His love of Jesuit has left an indelible mark on this institution and its students. He will be greatly missed by all. We truly owe Father McGarry a debt of gratitude for his 13 years of service and devotion to Jesuit, the last 5 of which have been as our President," said Board Chair Jim Donahue '75.
Fr. McGarry shared the following message with the Board and school leadership over the holiday weekend:
"I wrote last month that I would conclude my service as president of Jesuit High School after graduation in May 2023. My decision was based on prioritizing my health and wellness and "passing the baton" of leadership to a new president who can lead the school forward. Over the last month, I have consulted further with my doctors and superiors, and it has become evident that I need to step away now in order to protect my health for the years ahead as I continue to use my gifts to serve God and His people as a Jesuit and a priest. As many of you will remember, I developed major cardiac issues in 2020, and it is health issues related to my heart condition and stress that I need to attend to. After so many years of leadership and administration, it is now time for healing and renewal. My love and support for Jesuit High School and for the whole community of students, parents, faculty, staff, alumni, trustees, and benefactors continues unwaveringly."
During this transition period, the school's day-to-day operations will be led by Principal Michael Wood '99, in coordination with senior administrative leadership, which includes Chief Financial Officer and Director of Human Resouces Anne Long and Vice President for Advancement Maureen Banchero Longyear, and with oversight by the Board of Trustees.
The Board of Trustees is already actively engaged in the search and selection process for a new President. Chair Donahue emphasized, "The selection process will include the participation of faculty, staff, alumni, and other stakeholders as we seek to identify the best President to build on Fr. McGarry's legacy and continue Jesuit's strong commitment to faith, education, and service in our community. In the interim, we have complete confidence that Jesuit will unwaveringly continue its mission with excellence guided by Dr. Wood and the leadership team."
###