Weekly Update – September 29, 2022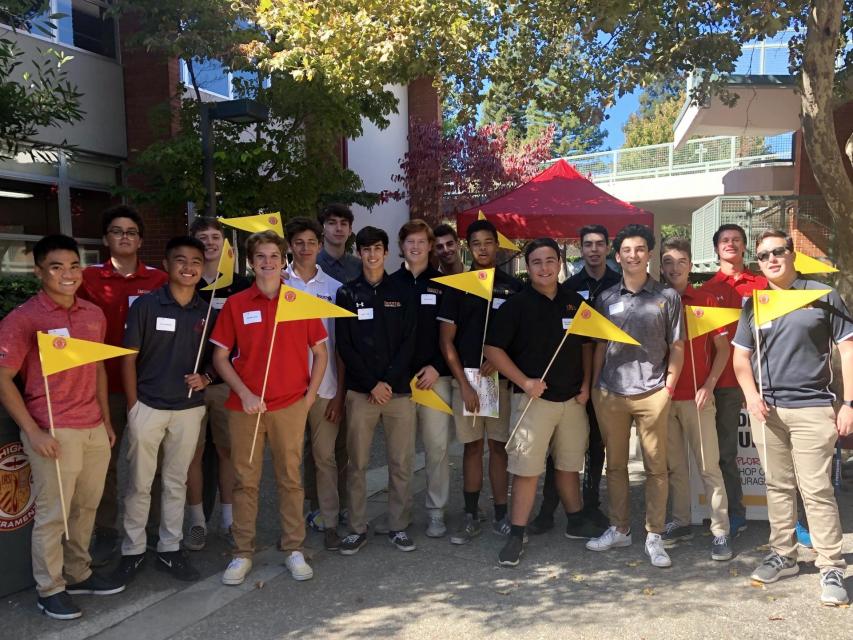 Dear Parents, Students, Faculty, Staff, and Friends:
October means we are kicking off admissions season, where we proudly share the mission of Jesuit High School and the incredible opportunities it affords our students. You, our current parents, and students are our greatest ambassadors, so I ask that you spread the word and invite prospective families to discover Jesuit!
Our Admissions and Ambassador Team is doing excellent work as they attend school visits, organize shadow days, and prepare for our Future Marauder Open Campus event on Sunday, October 16, 12:00-3:00 pm.
At Open House, there are many opportunities for personal interaction with our teachers, coaches, counselors, and students for prospective families to discover what makes our school great! Boys in grades 5-8 are invited to get a hands-on feel of what it is like to be a Marauder.
This annual event is important for spreading the word about Jesuit High School and getting people on campus to hear our story and see what it means to form Men for Others. Please share this Open House page link and flyer with friends and help bring a new group of young men to Jesuit so they too can build A Foundation for Life!
A.M.D.G.,
Michael Wood
Principal
QUICK LINKS:
| | |
| --- | --- |
| M | 1-2-3-4-5 |
| T | 6-7-1-2-Comm | Car Show, College Application Lab for Seniors |
| W | Collab-3-4-5-6- | FR Welcome Teams, SO Class Mass, JR Counseling B, SR Welcome Team Captains/Big Brothers |
| TH | 7-1-2-3-Comm | Speaker Series, College Application Lab for Seniors |
| F | Mtg-4-5-6-7 | Alumni Reunion & Homecoming Weekend begins, Paying for College Webinar |