Open House
Thanks for attending our successful event! Missed it? You can still come tour campus.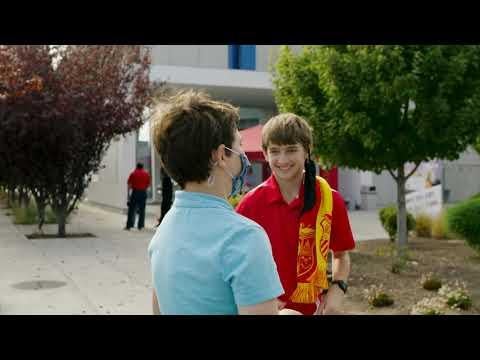 Meeting our teachers, students, current families, and alumni – who are the best witnesses to our Ignatian mission and strongest storytellers of Jesuit - allows families who are in the process of selecting a high school for their sons to experience our mission, education style, and cura personalis firsthand.
Can't wait for Open House? Want to be the first to know when Open House registration opens? Fiill out an Inquiry Form.
We are incredibly grateful for the many families who visited Jesuit for the Open Campus event, #FutureMarauderDay, on Sunday, October 17, and for the faculty, staff, and current students who welcomed our prospective families. The event was blessed with perfect weather and the energy of a fully-activated campus.
Thank you for joining together to support Jesuit High School and helping build a foundation for life for our students. AMDG
Stay tuned for more details about Open House 2022!