Open Campus
Thanks for attending our successful event! Missed it? You can still come tour campus.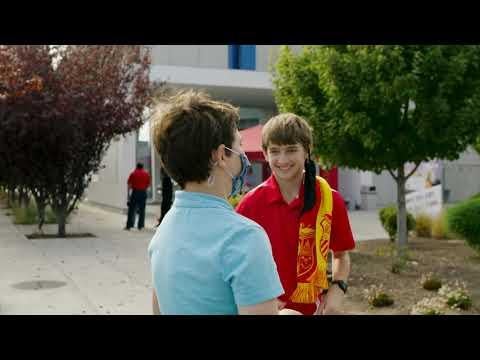 Meeting our teachers, students, current families, and alumni – who are the best witnesses to our Ignatian mission and strongest storytellers of Jesuit - allows families who are in the process of selecting a high school for their sons to experience our mission, education style, and cura personalis firsthand.
We encourage prospective families that missed open house to schedule a tour and for current 8th graders to register for a Shadow Day where they are allowed to spend a day on campus as a Marauder.
We are incredibly grateful for the many families who visited Jesuit for the Open Campus event, #FutureMarauderDay, on Sunday, October 17, and for the faculty, staff, and current students who welcomed our prospective families. The event was blessed with perfect weather and the energy of a fully activated campus.
Thank you for joining together to support Jesuit High School and helping build a foundation for life for our students. AMDG