Weekly Update – September 28, 2023
Share your love of Jesuit with others and invite them to Open House on October 22, 12 – 3 p.m.
Dear Parents and Friends,
This August, President Chris Alling shared with Sophomores: "Show me your five closest friends and I'll show you your future." I found this to be a straightforward way to express a truth that resonates with our lived experience: the people with whom we surround ourselves says much about who we are and shapes who we are striving to be. This is especially true in the formative high school years, when people in our lives accompany us, support us, and prepare us – hopefully to be the best and most authentic versions of ourselves.
As Jesuit's admission season begins, I ask you to join us in our shared endeavor to invite and encourage students and families who might become those five closest friends for one another, during the high school journey and beyond. I am now asking you to remember who connected you to Jesuit and to go be that person for others. Current parents are our most impactful ambassadors! Help us reach families, friends, co-workers, and acquaintances, and/or those who may not have considered Jesuit yet, by:
Inviting them to Open House on Sunday, October 22
Encouraging them to sign up for Shadow Days, schedule a personal tour, attend an event, or ask about financial aid
Sharing your family's story about your son's experience at Jesuit (and yours!)
In my role these last 9 years, I have had the privilege of witnessing the transformative power of our mission unfold daily – in the classroom, at service, on retreat, during competition, or in the lunch line. The experience of this school is a life-changing one, and I have heard countless stories of families who wish they found Jesuit sooner or had taken that courageous step in our direction. Will you help us ensure more Sacramento area students and their families benefit from this transformative journey?
St. Ignatius tells us to savor deeply those things that fill and satisfy our soul. I pray that each of you find ways to recognize and savor God's many blessings, especially the gift of one another. Thank you for working together with us to continually build this Jesuit community of people who care for one another and work always for the Greater Glory of God.
Gratefully,
Michael Wood
Principal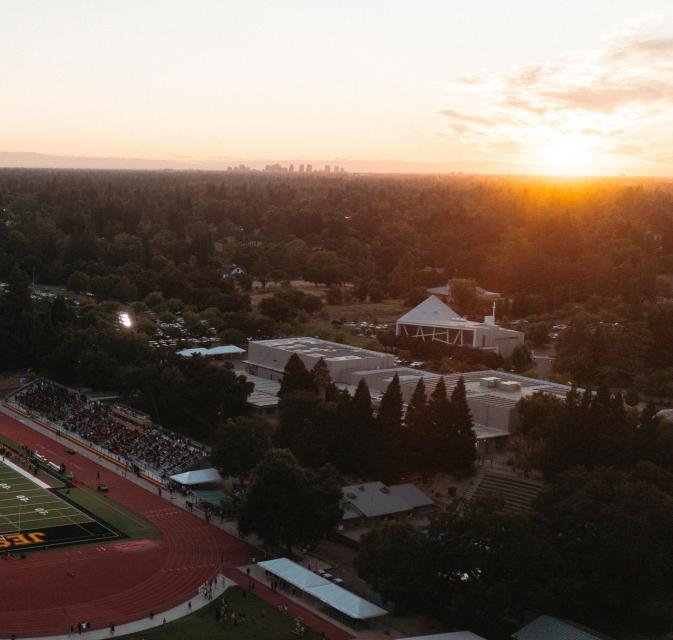 QUICK LINKS:
10/2 – 10/6: upcoming Bell Schedule at-a-glance
| | |
| --- | --- |
| M | 1-2-3-4-5 | |
| T | 6-7-1-2-Comm | Junior Overnight, Digital PSAT Help Lab |
| W | Collab-3-4-5-6 | Junior Overnight, Frosh Class Mass, Junior Counseling B, Senior Principal's Meeting, Loyola Guild Meeting, Boosters Meeting |
| TH | 7-1-2-3-Comm | Junior Overnight, Speech & Debate Meeting, Digital PSAT Help Lab |
| F | Mtg-4-5-6-7 | Offices closed until 9:15am |